The showroom and studio of Latitude 22N is housed in a 1970's warehouse in Chai Wan. Here Hong Kong born and bred Julie Progin and her American born husband Jesse McLin work and showcase their varied collections. This clever duo not only create and design but also work with artisans in Jingdezhen province in China, the home of porcelain, to produce a modern yet quirky take on ceramics. You will find it hard to leave Latitude 22N without something. Their suspension lights come in a multitude of colours; their 'Ding' light, in white or black, is a delicate yet striking modern take on the hanging light. Their basic porcelain bowls, plates and cups are produced in beautiful hues, and their collections, The Night Market, Song and Waves are unique and refreshing. Everything is done with precision and thought. It makes me think that ceramics/porcelain is definitely coming back in a big way. After graduating with a Bachelor in Fine Arts at Kansas City Art Institute and then a Masters degree at The Alfred State School of Ceramics Arts Jesse McLin went to New York and taught at Parsons School of Design where he met Julie Progin. Jesse works with many different materials: metal, paper, ceramics, glass, and the incredible wooden tree installations could be used as a room divider or just to just simply have in a space gives a sense of calm. Jesse's childhood growing up exploring the redwoods of Northern California perhaps gave him an eye to hand carve these beautiful wooden sculptures. Julie studied textiles at Duperré in Paris and ended up exploring product design at Parsons in New York, but her Hong Kong roots brought them back to launch their own design studio.
What made you start Latitude 22N?
Our wedding was the starting point. We wanted to share our appetite for ceramics and design with our loved ones. Next thing you know, we pulled up our sleeves and set out to create our wedding decor out of ceramic from lights to candle holders down to dinner plates. This is when our Song dinnerware collection came to be. We were inspired by the delicate, simple and nature influenced patterns of the Song era that were made in Jingdezhen, porcelain capital city of China, that we had seen at the Metropolitan in New York where we lived at the time. The designs we came up with had such good responses that we decided we had to find a way to make more pieces and what better place to make them then to go back where the source of our inspiration came from. So we packed our bags and headed off to explore the know hows of Jingdezhen's craftsmen, dropping off suitcases in Hong Kong along the way. What we found there was breathtaking. Amazing white porcelain and skills that we had not encountered before. Naturally we started exchanging ideas with the artisans there and drew up more and more collections back in our studio in Hong Kong. The name Latitude 22N was then decided – 22N for the terrestrial coordinates of the city of Hong Kong. Latitude as a reflection of our diverse skills, backgrounds and that of all the people involved in the making of our collections.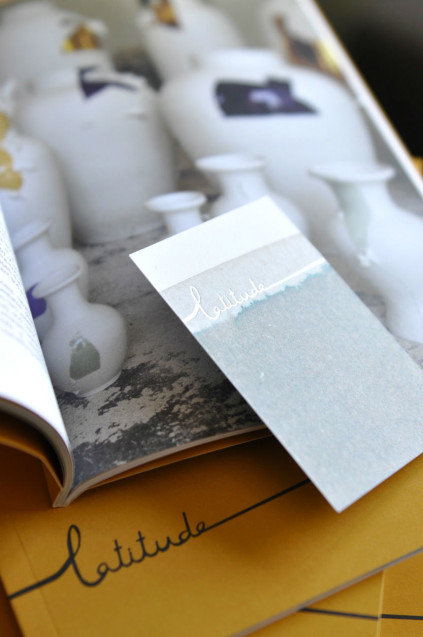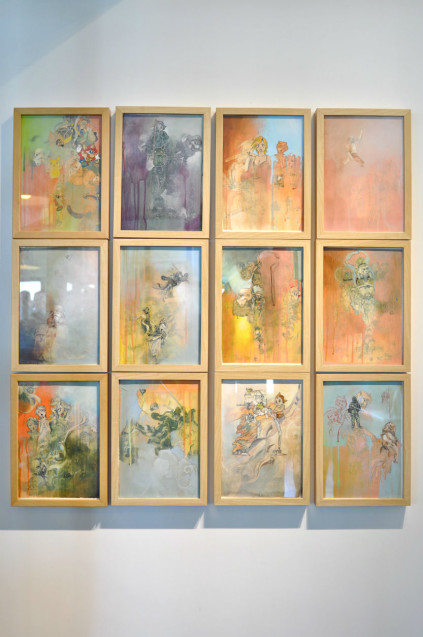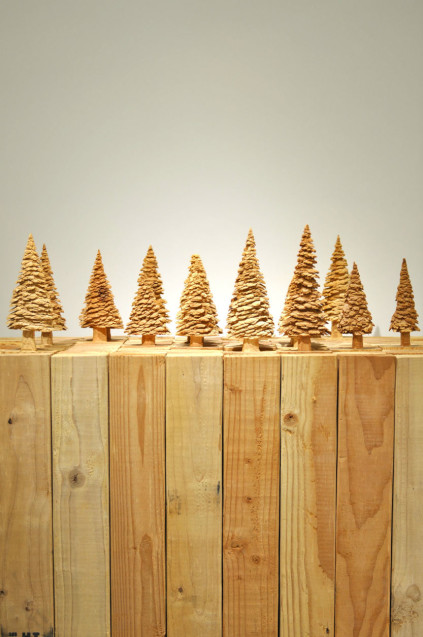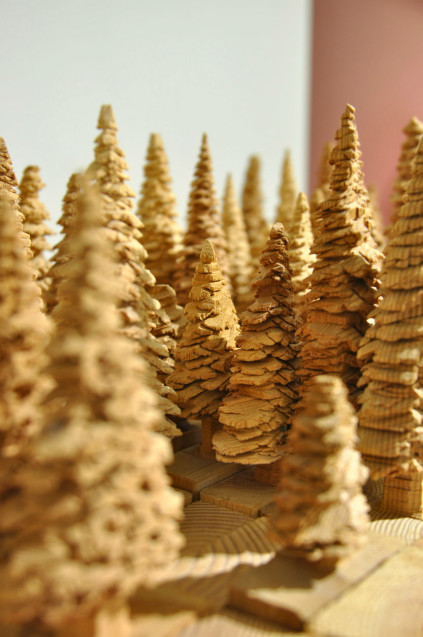 Some of the things you might do in a day?
Jesse – Work on my paintings, look after our big collection of plants and orchids, dream up a new infusion or pickle recipe.
Julie – Tweak and perfect some recipes for my little recipe notebook I keep with me at all times, read, read, read all kinds of novels, stroll the flower market and the wet markets for nice flowers and nice fresh ingredients.
Describe your style?
Detailed, poetic, serene, sometimes witty, intricate, subtle, elegant.
Can you name three of your best traits?
Jesse – Curious, detailed, hands-on
Julie – Meticulous, organised, creative thinker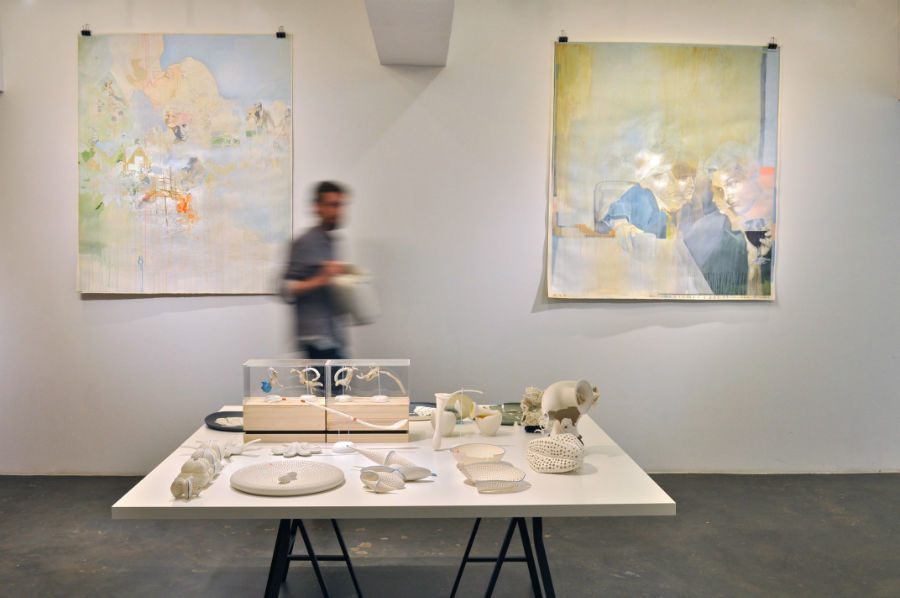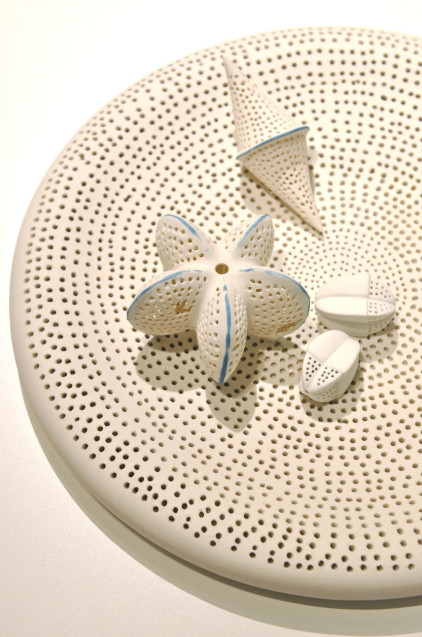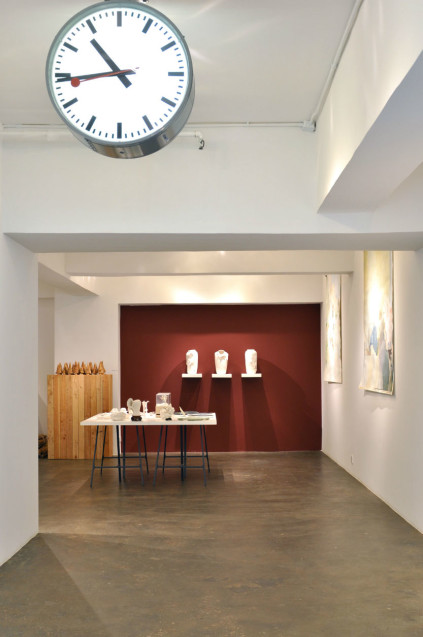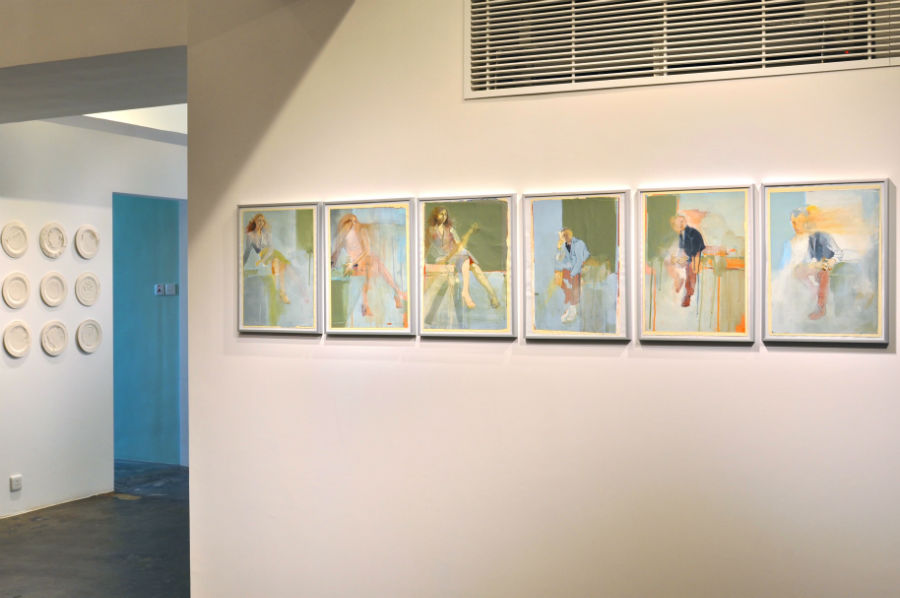 Who or what inspires you?
Jesse – Nature has always played a big part in my life and has been an infinite source of inspiration for artworks, designs and cooking. Failures, the unexpected also influences a lot of my work.
Julie – I have a taste for the eclectic – I find inspiration in a myriad of small things. Could be a scene, something that's been staring at me for days and that I discover unexpectedly, a piece of metal I pick up on the street, an amazing artisan at work – I suppose it's the stories behind all of it that inspire me the most.
What achievements are you most proud of?
Latitude 22N. We started in 2008 and new challenges present themselves all the time. We're very proud of having been running our company for five years already and to keep growing every day step-by-step.
What is your all-time favourite place to visit?
We spent three weeks in Iceland a few years ago and we're dying to go back. It's a fascinating country, culturally rich, landscapes that are breathtaking, quirky and friendly people, plenty of great designers, musicians that we love, and space, lots of space.
What are you currently reading?
Jesse – Anything I can get my hands on concerning pickling, infusing and fermentation. I've been experimenting on home-made pickles for the last six months and it has become an obsession.
Julie – Alice in Wonderland.
One of the meals you love most?
Jesse – In competition as my top two favourites are an assortment plate of home made pickles and roasted beets.
Julie – Ironically I like none of Jesse's favourites… one of my favourites that I missed a lot whilst being away from Hong Kong for 10 years was dim sum. And out of a dim sum meal my top picks would be Xiao Long Bao's and Char Siu Bao.
Your favourite store?
Jesse – I love digging for treasures in junk shops. Some of the shop owners curate their shop really well and whilst they sell wonderful objects I prefer to immerse myself in the cavernous piles of junk at the end of Cat street on Lok Ku road.
Julie – I can't pick any. However my favourite is to stroll Shanghai street in Yau Ma Tei for all of the fantastic kitchen equipment shops. I can never go there without coming back full of inspiration and with a bag of goodies for the kitchen and the studio – ceramic is kind of like cooking – baking molds, all sorts of strainers, funnels, chopping boards and the list never ends…
What is your best selling piece?
All of them are best sellers. Our clients are drawn to the distinctive look and story behind each collection and each piece has found its market in different countries. Our Night Market collection is a great seller in Japan, Korea, Hong Kong and China with its reference to Asian pop culture icons and traditional blue and white ceramics, whereas our Ding Lamp with its contemporary aesthetic sells very well in Australia, USA and Europe.
How do people find Latitude 22N?
Our studio/showroom is open by appointment Monday to Friday from 10 am until 7 pm. Latitude 22N, Unit 16B, Man Foong Industrial Building, 7 Cheung Lee Street, Chai Wan. Tel: + 852 2480 1182