In China – about the mid-19th century – ginger jars were a way to store goods and export ginger, salt, oils and spices out of the country. The oriental symbols and designs are beautiful; double happiness is often inked on the blue and white jars and some colours have different meanings (one is fit for an emperor, others are given for weddings and special occasions). The ginger jar also looks pretty fine in a bathroom or on a delicate armoire in a bedroom.
Belinda's mum, who once worked in outback Queensland, speaks of the days when the travelling hawkers journeyed with their wares, and in their carts filled with linen, pots and pans were ginger jars. A gift was often made of them to Belinda's mother from her mother all the way from the Blue Mountains, stocked with Chinese stem ginger – and she still has the collection in her home, too.
Chocolate Lychees with Stem Ginger recipe below from Belinda's mum…
It's not easy to source an antique ginger jar with no breaks or cracks. Try fossicking for old and new ginger jars in Hong Kong at Tung Shan Porcelain Co, Shop 2, G/F, Ying Pont Building, 69- 71 Peel Street, Central, +852 2857 3665 and Yuet Tung China Works units 1-3, 3/F, Kowloon Bay Industrial Centre, 15 Wang Hoi Road, Kowloon, +852 2796 1125.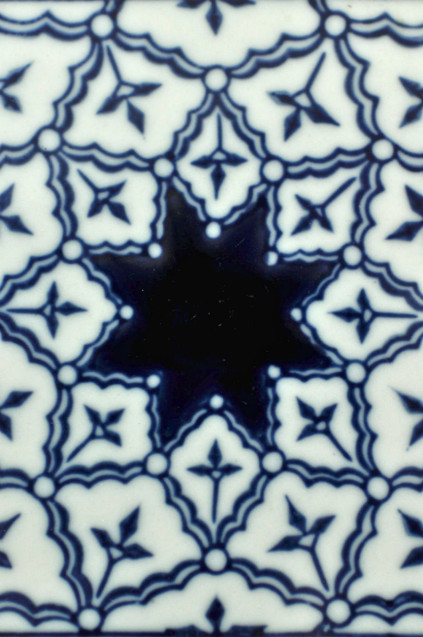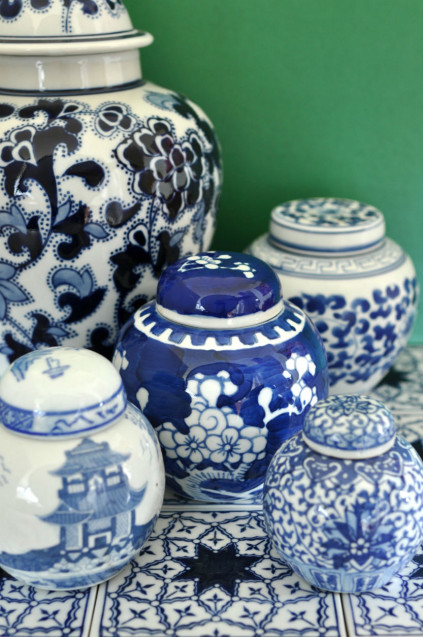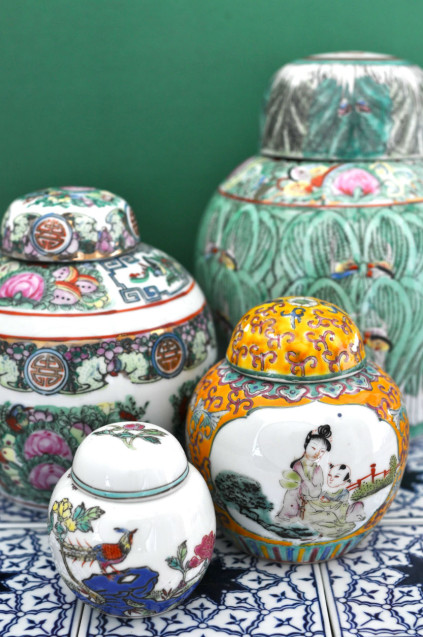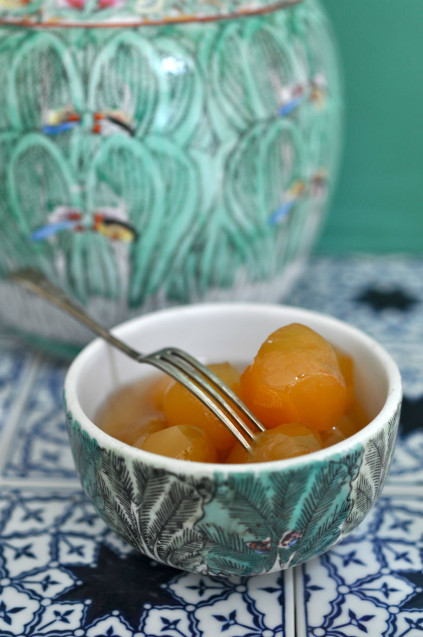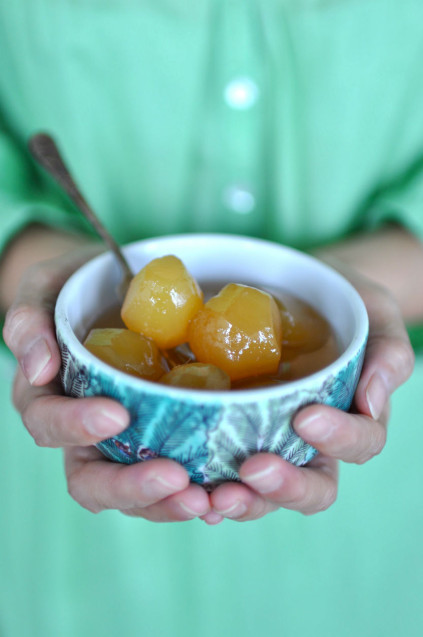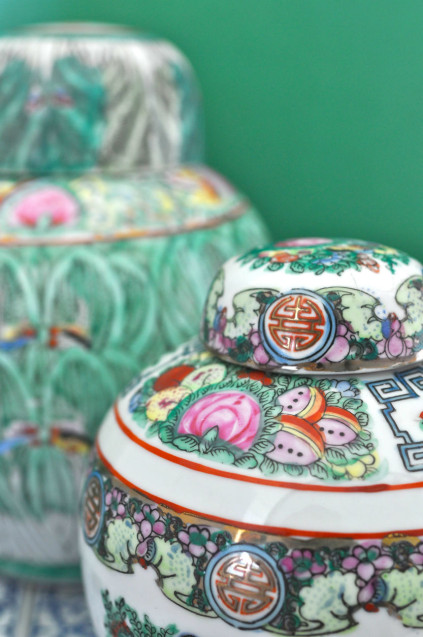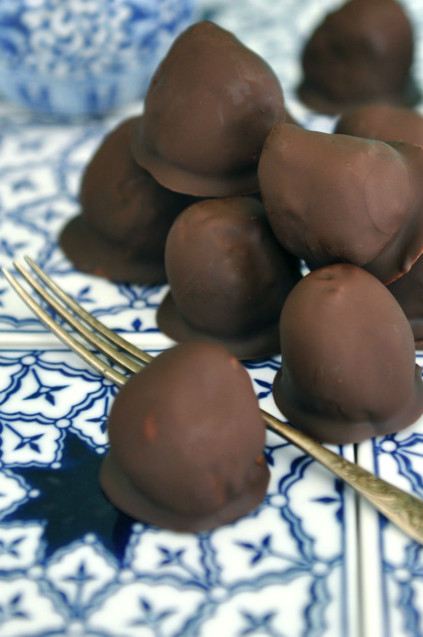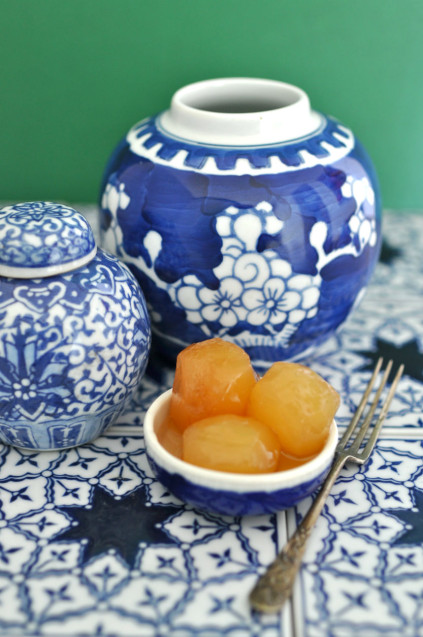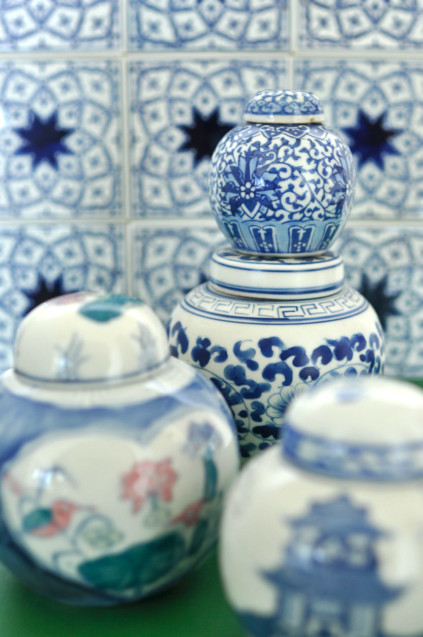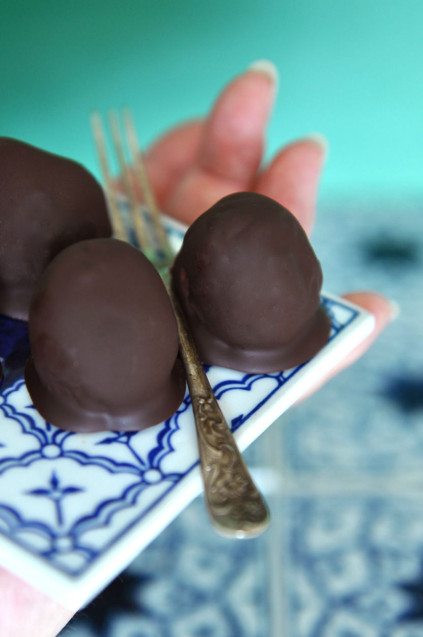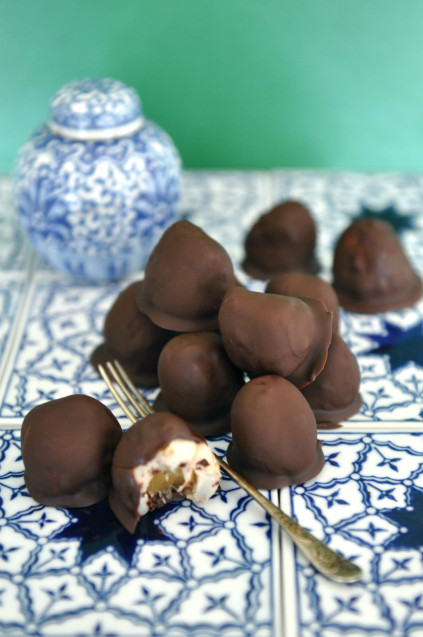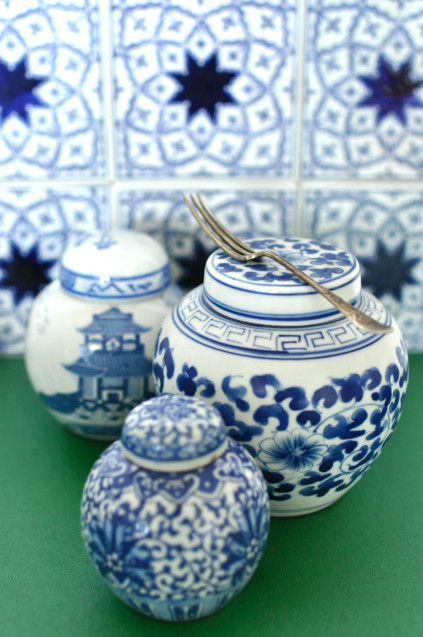 Chocolate Lychees with Stem Ginger
Ingredients
100 g Dark chocolate
565 g Can of lychees in syrup
260 g Jar of Chinese stem ginger in syrup
Method
Drain lychees well and pat dry.
Drain stem ginger and cut the ginger into quarters.
Place a piece of ginger inside each lychee and then put them on a paper towel to soak up any further liquid.
Melt the chocolate in a double saucepan until smooth.
Using small forks or a skewer dip the lychees into the chocolate until completely covered. Let the excess chocolate drain off for a few seconds and then carefully place on a sheet of grease proof paper.
When all of the lychees are dipped, place in the fridge until set hard.
Serve as an after dinner treat with coffee or a fresh mint tea.