Nothing beats freshly made dumplings for a lazy Sunday lunch. The best kind is an immediate taste sensation on the tongue and once found you go back again and again. Many places in Hong Kong produce dumplings with expertise. We've put together a selection that we love, but like anything popular, these places often draw a queue. Arriving early can alleviate the time spent waiting for a table.
Tim Ho Wan – Renowned one star Michelin restaurant. Always long queues. Need I say more? Shop 8, Taui Yuen Mansion Phase 2, 2 -20 Kwong Wa Street, Mong Kok. +852 2332 2896.
The second Tim Ho Wan is conveniently located in Sham Shui Po so you can buy cuttings of silk and textiles before tasting the fresh delicious dumplings here. G/F 9-11 Fuk Wing Street, Sham Shui Po, +852 2788 1226.
Din Tai Fung is part of a chain of restaurants in Hong Kong but their dumplings are exactly right. It's fascinating to watch the chefs in the kitchen painstakingly make the dumplings from scratch. G/F 68 Yee Woo Street Causeway Bay +852 3160 8998 and Silvercord Building, 20 Canton Road, Tsim Sha Tsui +852 2730 6928.
Mak's Noodles has many locations around Hong Kong but we are just mentioning the two we ate at. Service is fast and the dumplings are very good. Head to Shop 1, G/F The Peak Galleria, 118 Peak Road, The Peak, +852 2854 3871 and 77 Wellington Street, Central, +852 2854 3810.
With all due respect to plates we decided to give a vintage porcelain tile a new life. The tile is circa 1920s found by me, in the back of a shop just off Cat Street, Central, covered in layers of dust and grime – I believe it's an old Chinese cigarette advertisement. These tiles are hard to come by, but some of the shops along Hollywood Road can turn out a few hidden gems. The photograph features Belinda's hand-made dumplings and dipping sauce. See recipe below.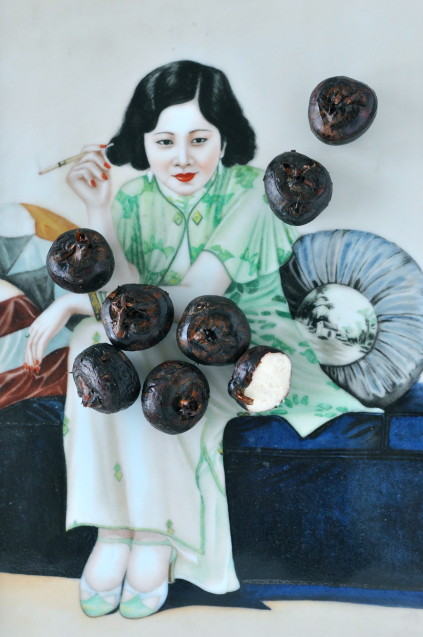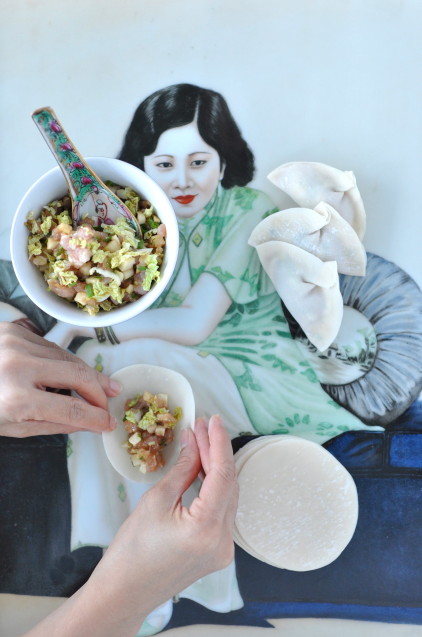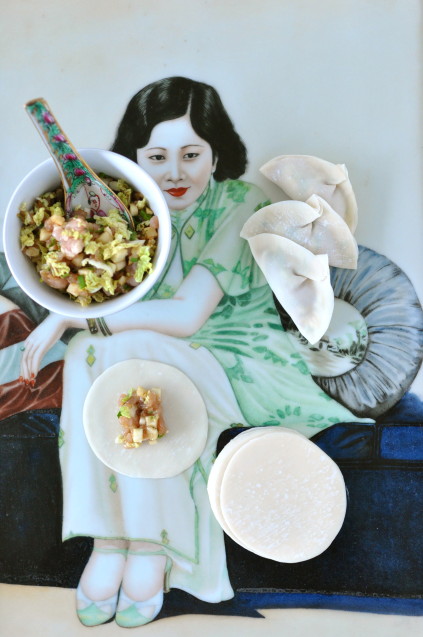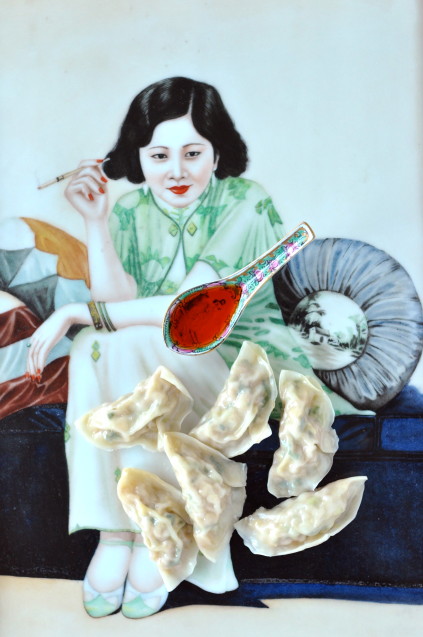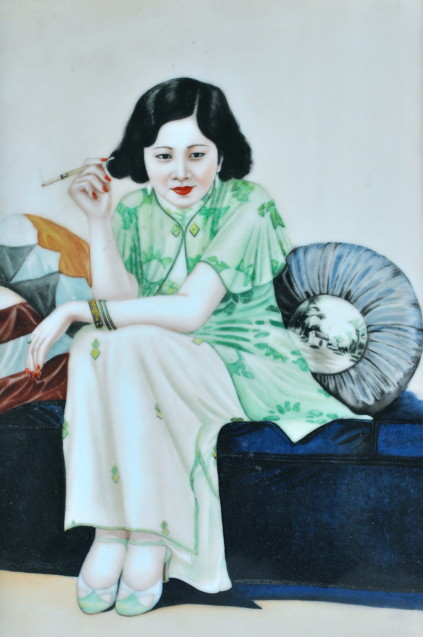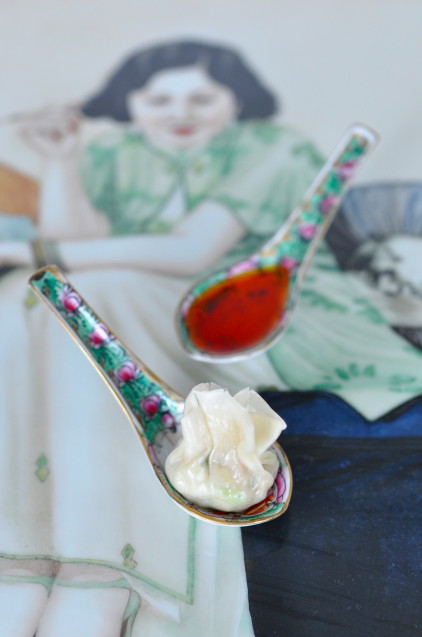 Pork Dumplings with Water Chestnuts
Ingredients
1/2 cup of fresh coriander
2 spring onions finely chopped
6 fresh water chestnuts peeled and finely chopped
300 grams minced pork
1 tablespoon Black Bean sauce
1 baby cabbage finely chopped
8cm fresh dumpling wraps ( white in colour)
Method
Mix all ingredients in a ceramic bowl.
Place one teaspoon of mixture in the centre of each wrap. Fold over and seal with a little dab of water.
Steam in bamboo steamer for about 10 minutes or until firm to touch.
Dipping Sauce
3 tablespoons seasoned red vinegar
4 teaspoons chilli oil
Mix all ingredients in a bowl and serve with dumplings