Bamboo is a symbol of longevity for the Chinese. Many skyscrapers in Hong Kong are enclosed in bamboo scaffolding – you can see it when they're being built or torn down and this is a unique sight to Hong Kong. For a wonderful selection of natural bamboo pieces head to these streets:
Our fave: Tuck Chong Sum Kee Bamboo Steamer Company; G/F 12 Western Street, Sai Ying Pun, Hong Kong. +852 2559 7765. Manager Raymond Lam still hand-makes the bamboo steamers. The store's bins and shelves at the front have plenty of chopsticks, trays, fans, tongs and biscuit moulds at very reasonable prices. Go to Siu Woo Trading Company, 1/F 94 Bonham Strand, Sheung Wan, Hong Kong.+852 2544 2049 which has always had big and small bamboo trays arranged around its shopfronts – make sure you check out the bamboo hats as well. Shanghai Street on Kowloon side has plenty of bamboo shops as well – you won't miss the high stacked displays of bamboo steamers. Inside these specialist bamboo stores you can shop for strong seating with that resort-at-home feel that instantly looks better when you move it out of the shop.
For our steamed ginger pudding recipe (dessert featured in our pictures of bamboo steamers) see below.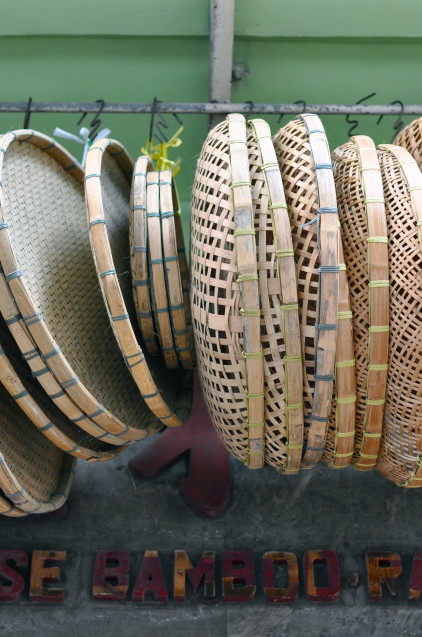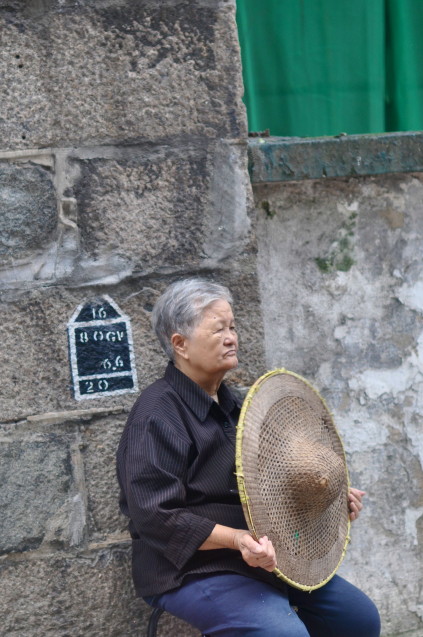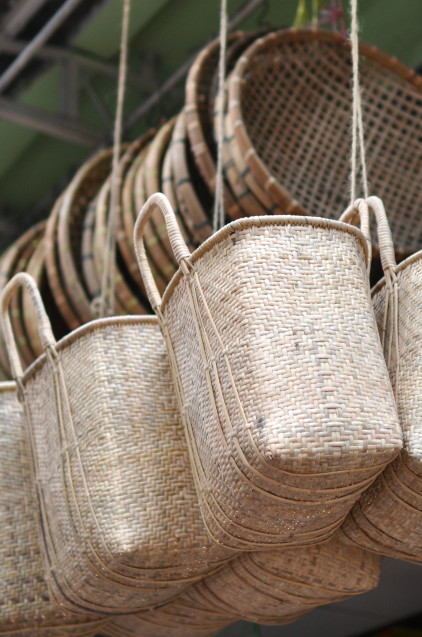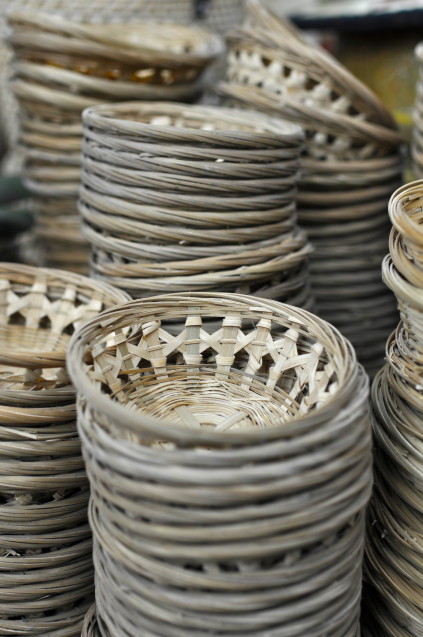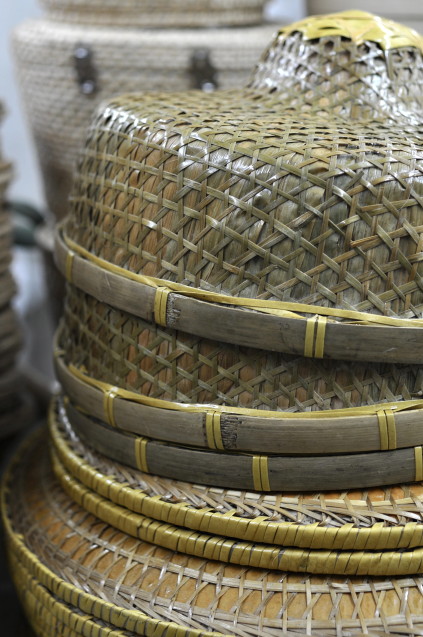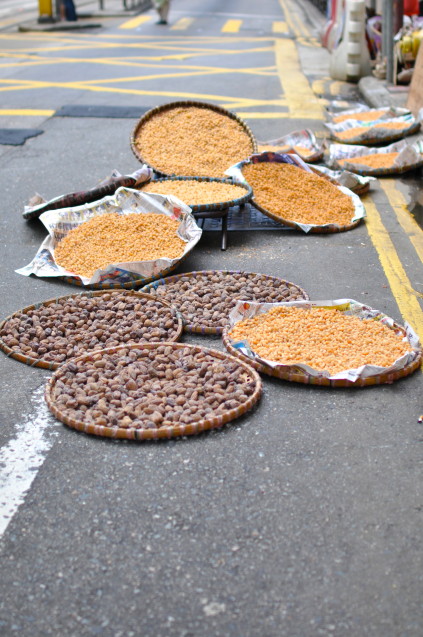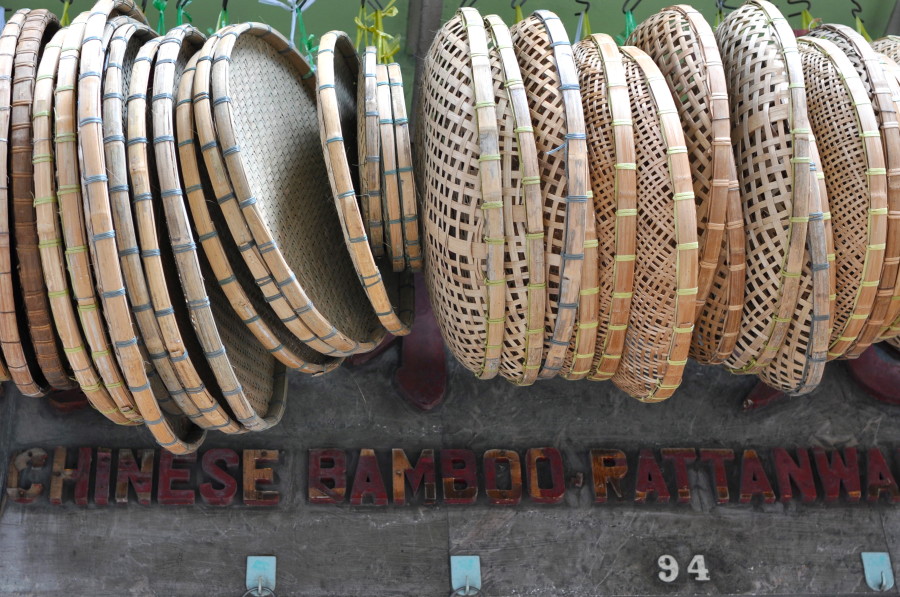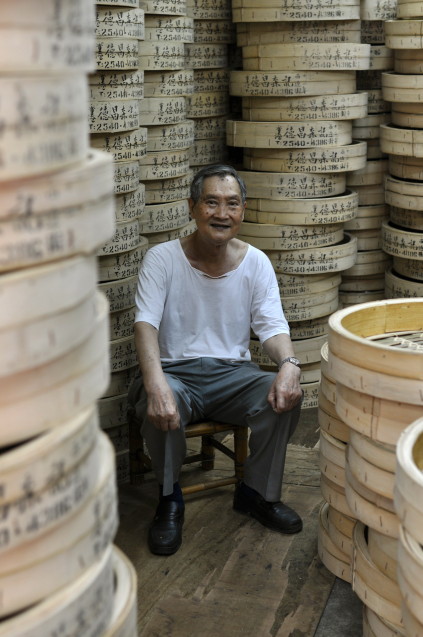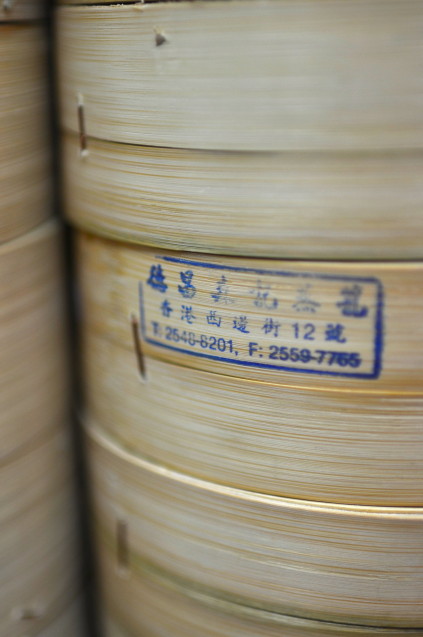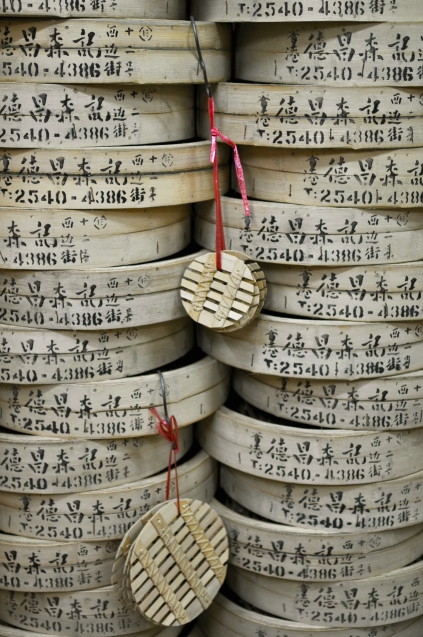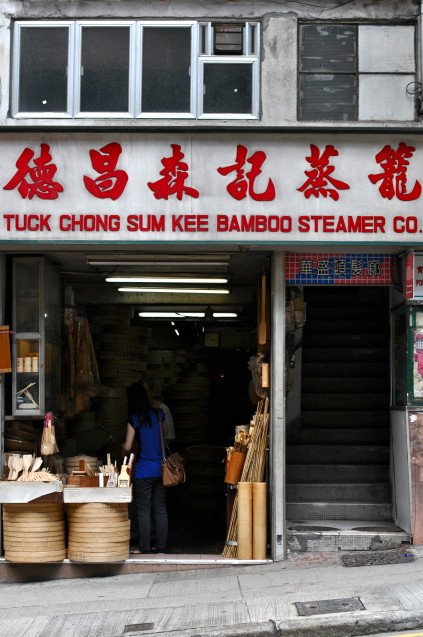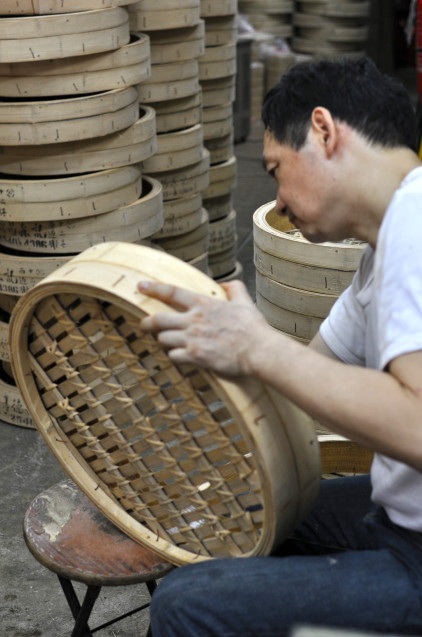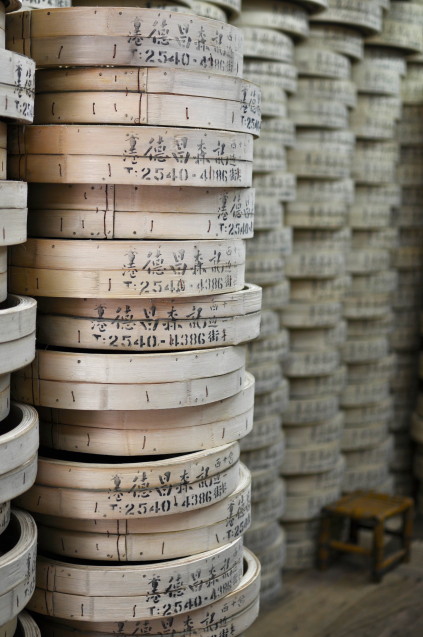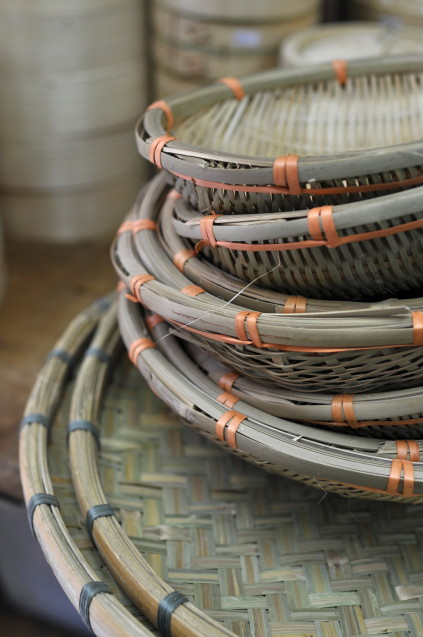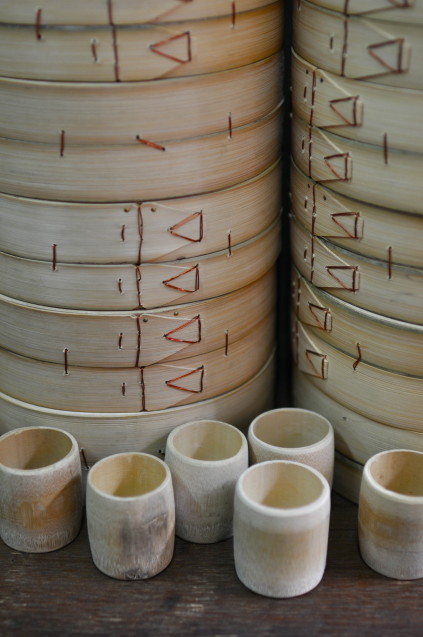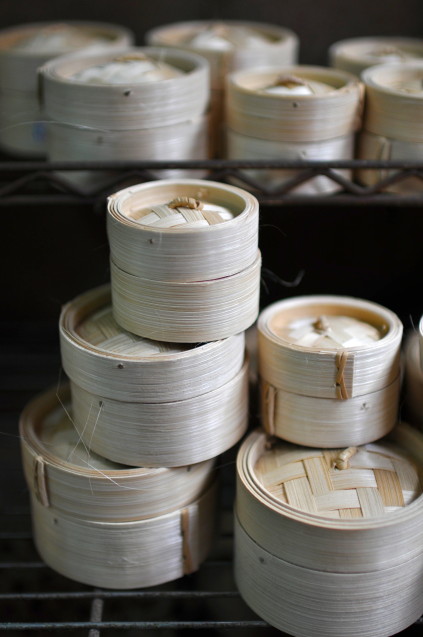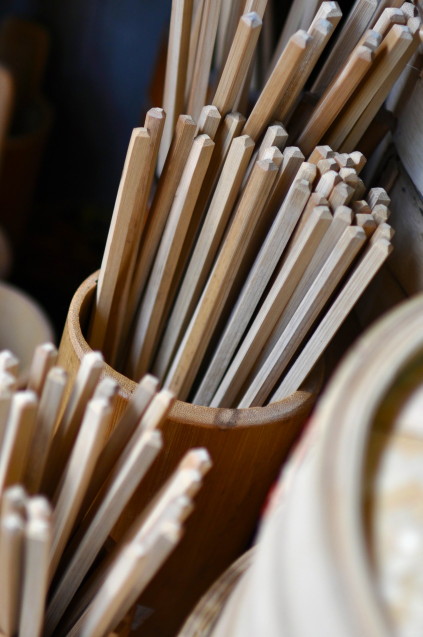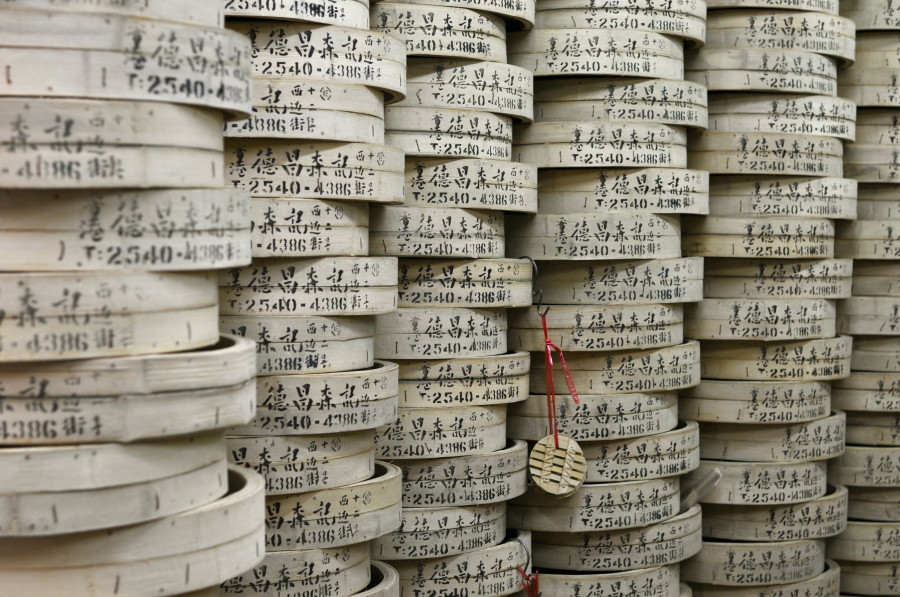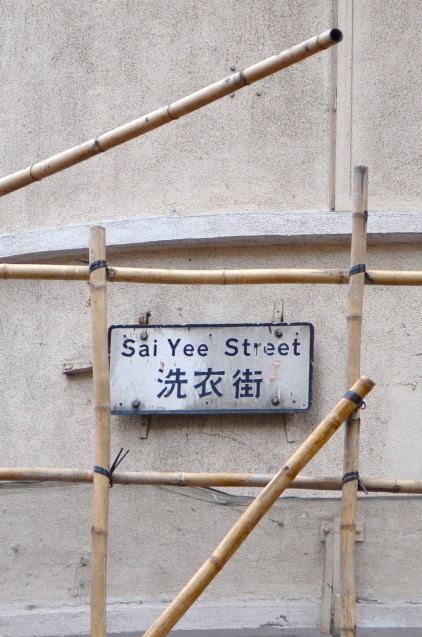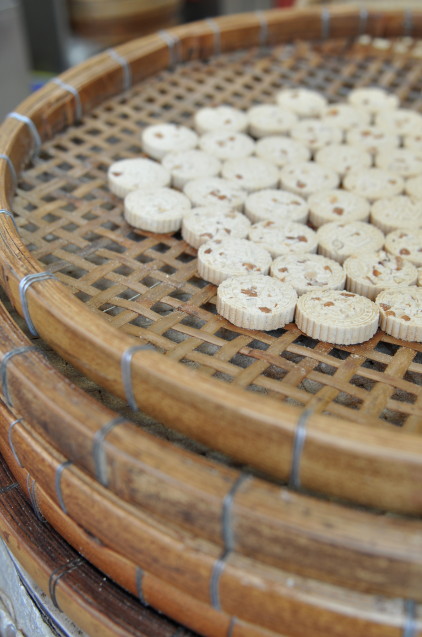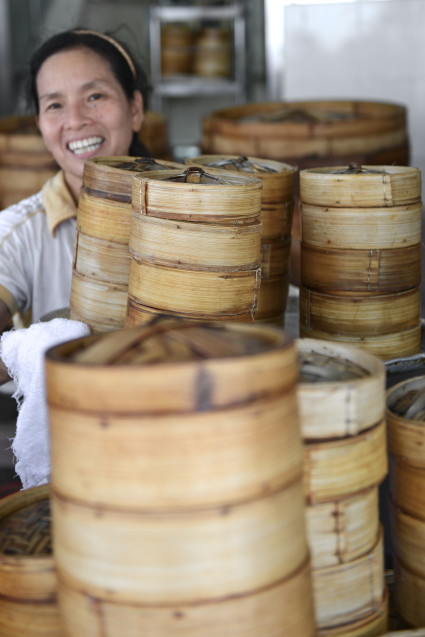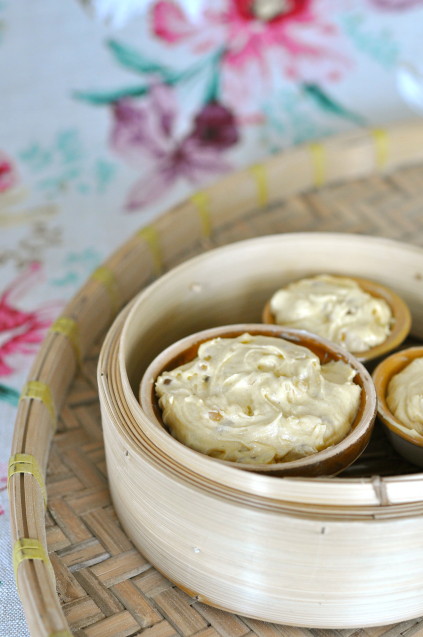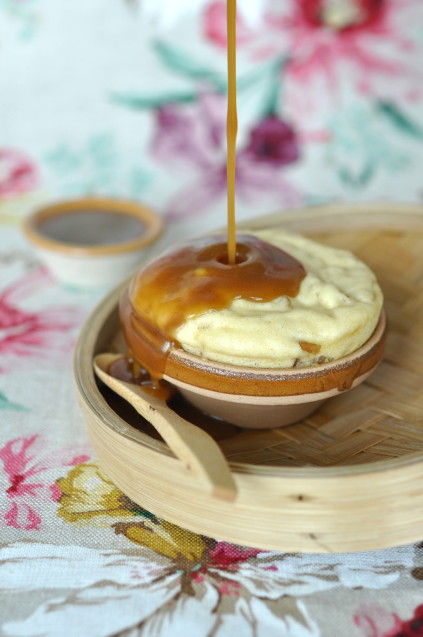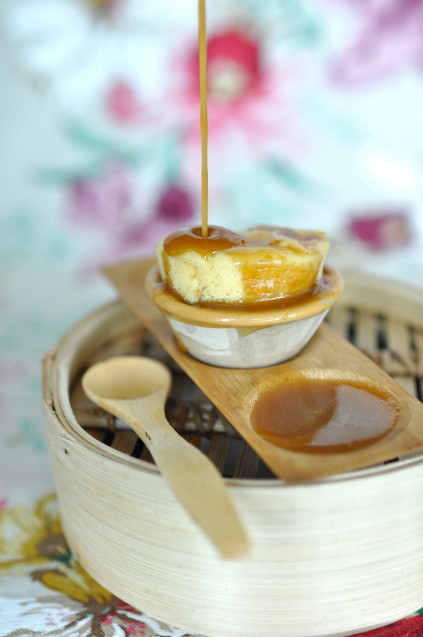 Steamed Ginger puddings with Ginger and Cardamom sauce.
For the pudding
350 gram jar of Chinese Stem Ginger in Syrup, drained and coarsely chopped. Keep syrup aside
2 cups of all purpose flour
1/2 teaspoon baking powder
1/2 teaspoon ground ginger
1/2 teaspoon ground cardamom
3/4 stick (6 tablespoons) butter, softened
1 cup castor sugar
3 large eggs
For the sauce
1 3/4 sticks (3/4 cup plus 2 tablespoons) butter
1 1/2 cups packed light brown sugar
1 cup heavy cream
Reserved syrup from Stem Ginger
1/2 teaspoon ground ginger
1/2 teaspoon ground cardamon
To make the pudding
In a large bowl with an electric mixer beat together butter and sugar until light and fluffy. Beat in eggs one at a time, beating well after each addition. Add sifted flour, baking powder, ginger and cardamom and beat until just combined. Mix in Chinese stem ginger with a wooden spoon until just combined.
Pour batter into greased ramekin or terra-cotta bowls (make sure they will fit into your steamer).
Arrange bowls in steamer and place the lid on and steam for 20 minutes or until cooked through. Make sure to keep topping up the water in your steamer.
To make the sauce
In a heavy based saucepan, melt butter over a moderate heat and add brown sugar, ginger and cardamom. Bring mixture to the boil, stirring occasionally and stir in cream and reserved ginger syrup.
Simmer sauce, stirring occasionally until thickened slightly, about five minutes.
Serve steamed puddings with cardamon sauce and vanilla ice cream.