The handcrafted Chinese tea and tea wares at Vivian Mak's Ming Cha, Shipyard Lane, Taikoo, is definitely having it's hot-right-now moment. After studying fine arts at Chicago School of Art Institute in the late 80's, Ms Mak set out to build her knowledge of tea. She has imbued her steeped specialities with gorgeously fragrant and delicate aromas that hint at history and conjure up sensory intrigue. You need to participate in a private tea tasting class or workshop at her studio and store in Taikoo, Hong Kong Island where you can savour several varieties of tea, from Red, Green, White and Black to Oolong – flavours include Mandarin Orchid and Red Plum Classic. Vivian will take you through the history of tea and help figure out the right blend for you. Her current fave is Red tea – Tanyang Golden Rim. Watching Vivian prepare and pour the tea tasting is a lesson in how to be seamlessly elegant. I love Silver Needle Supreme which is apparently good for reducing inflammation, and boasts anti-ageing properties such as antioxidants. The brand's rosebud teabags, which I stumbled upon in Great some years ago, are said to aid digestion and circulation, and I love this tea in particular – I drink it slightly warm. Ming Cha has everything you need to spice up Christmas gifts, too. Their white and blue tea bowls are dreamy, as are the bamboo spatulas and vintage teacups. Add a pot of Vivan's rose honey to your bag of goodies on your way out. Vivian suggests using it in salad dressings or on ice-cream. We've baked a batch of biscuits with it. Check out the pictures below and don't forget to click on the recipe card for baking instructions.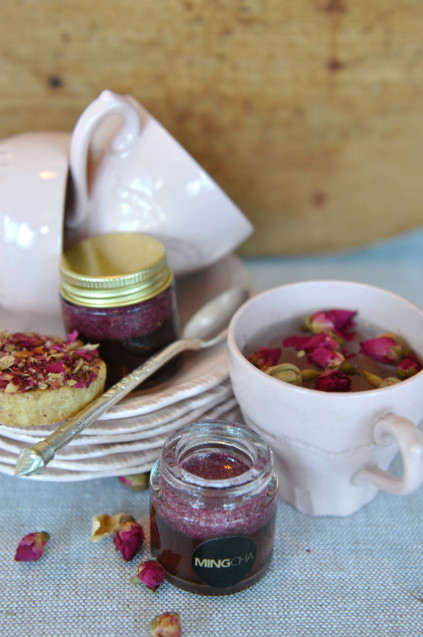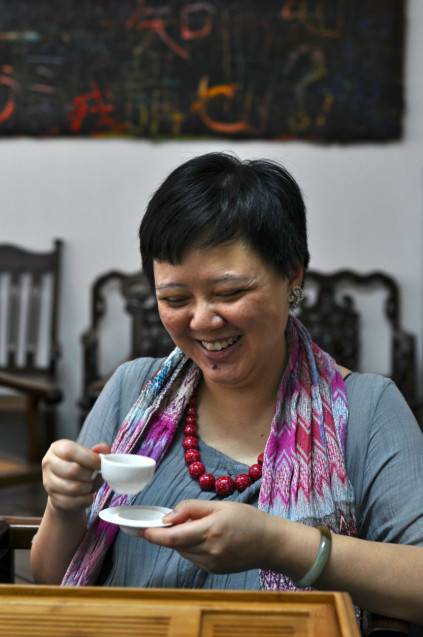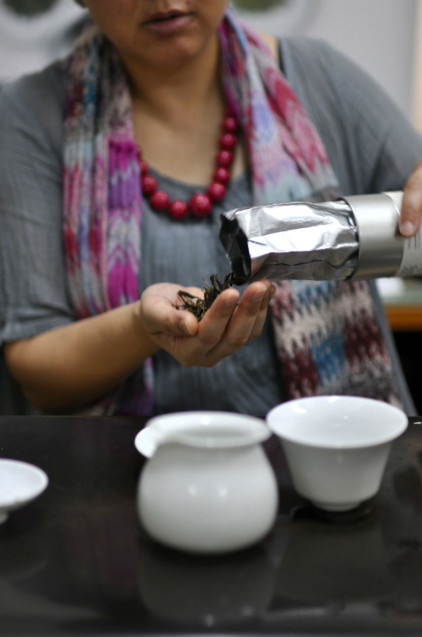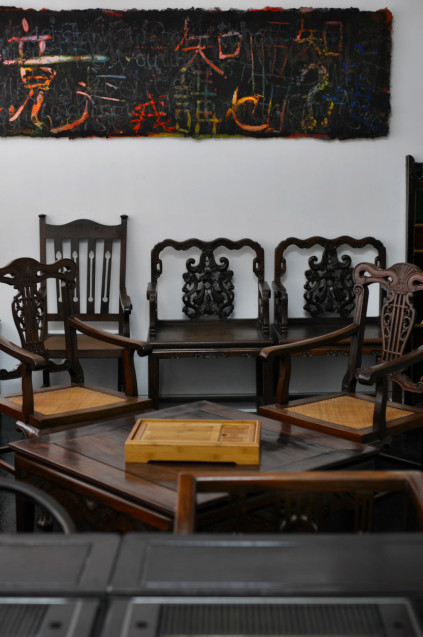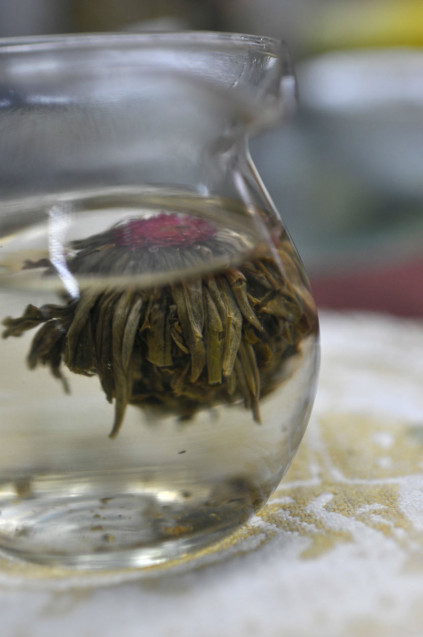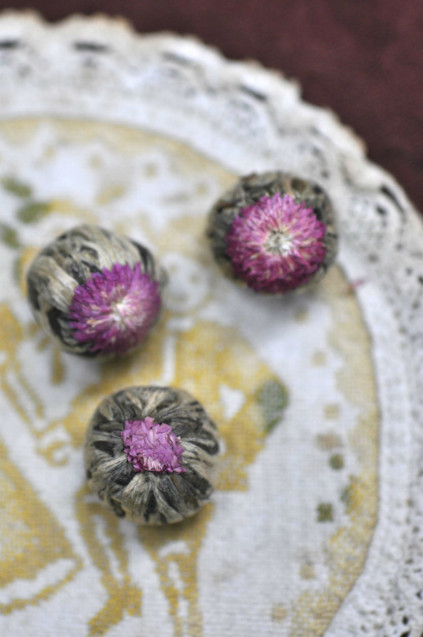 If you are wandering near the Jade Market in Yau Ma Tei, Kowloon, visit Ch'ang tea shop, G/F 122 Temple Street, Kowloon. Tel: +852 2384 2197, it's been running for years and is well known for its pottery tea wares and fine teas. The owner pours tea for you in a traditional setting. Every flavour of tea is available here – our pick is the floral and fruity tasting Autumn Showers which is actually the osmanthus flower. Osmanthus tea is apparently good for moisturising your skin and enhancing your eye-sight. Choose Christmas gifts from a colorful array of delicate teapots and teacups. The owner will happily let you road test, too.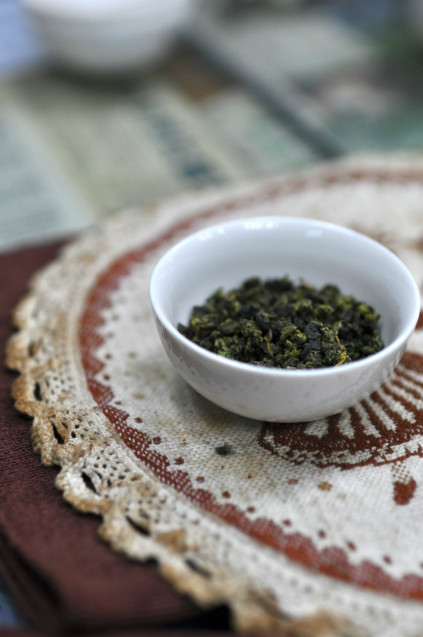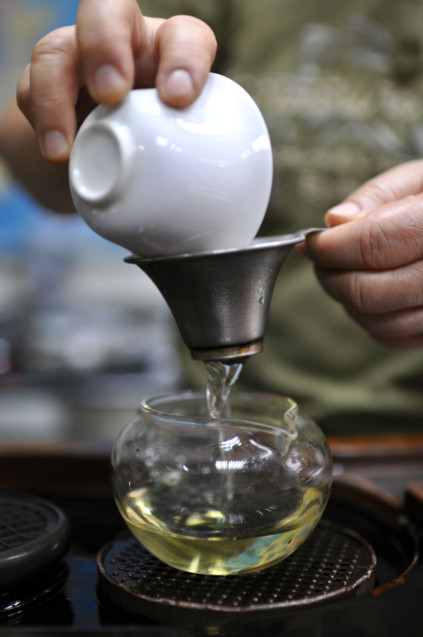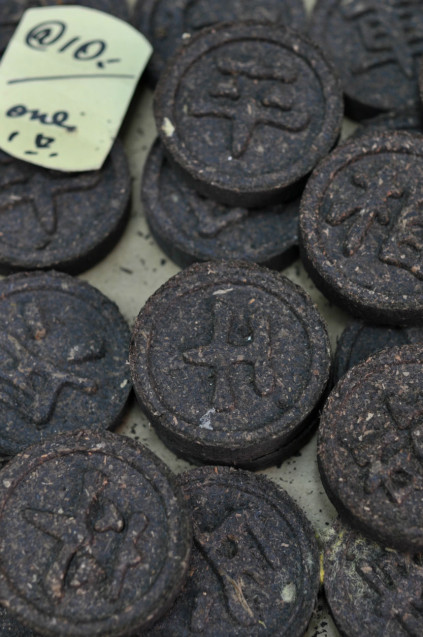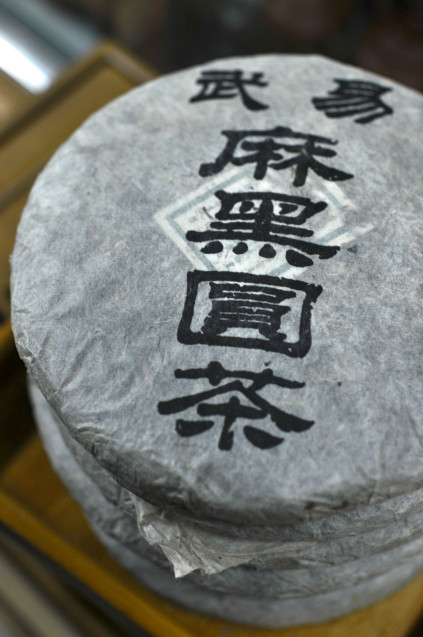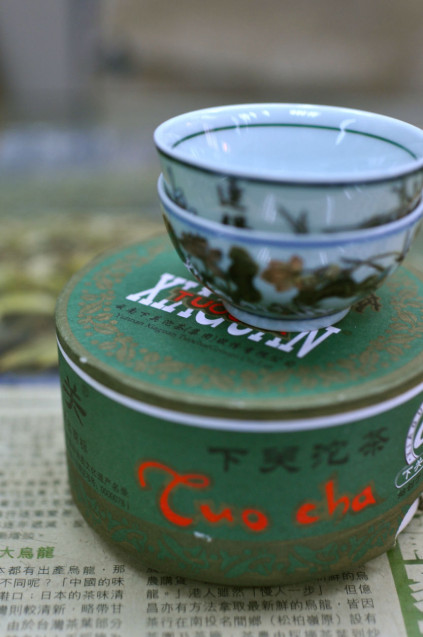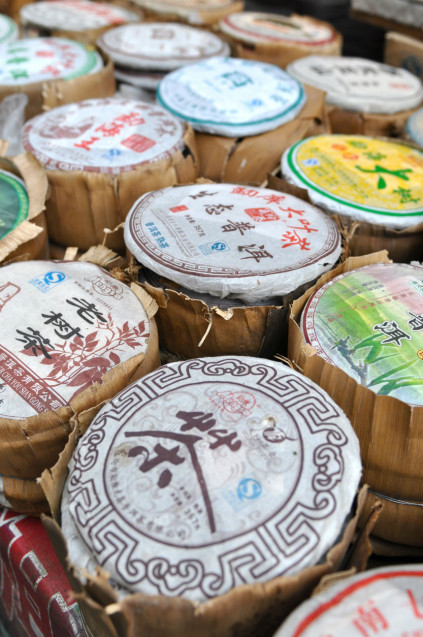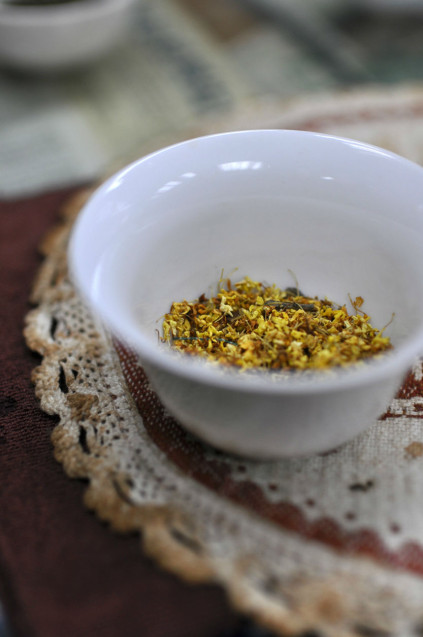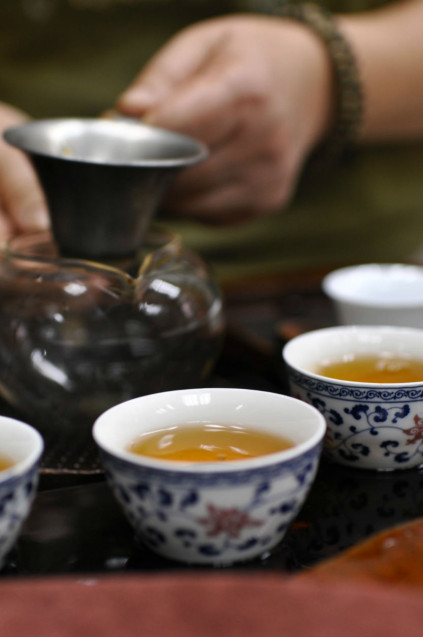 We decided to bake some biscuits with our favourite teas, pure rose petals, jasmine and osmanthus plus a few pots of Vivian's Ming Cha Rose Honey. Belinda came up with three flavours for the biscuits – Rose Honey, Jasmine with Vanilla and Osmanthus with Palm Sugar. Check them out on our recipe cards.