While they're still in season, we went out to the Strawberry Farm in Tai Po and picked some strawberries. They were deliciously ripe and organic and we ended up with two full boxes! I made a healthy strawberry cordial with fresh basil and black peppercorns. Serve these up for guests mixed with sparkling mineral water – they also look very pretty at any gathering and kids especially love the taste. See recipe below.
Directions: We drove to the Strawberry Farm which is next door to the Tai Mei Tuk BBQ King on the right hand side off Ting Kok Road in Tai Po District (look for the big yellow sign showing strawberry picking on the right hand side just after the BBQ King). If you want to go by MTR then the closest MTR stop is Tai Po Market on the East Rail Line. From there, take KMB bus 75k or a green New Territories taxi. There are plenty of signs so it is easy to find.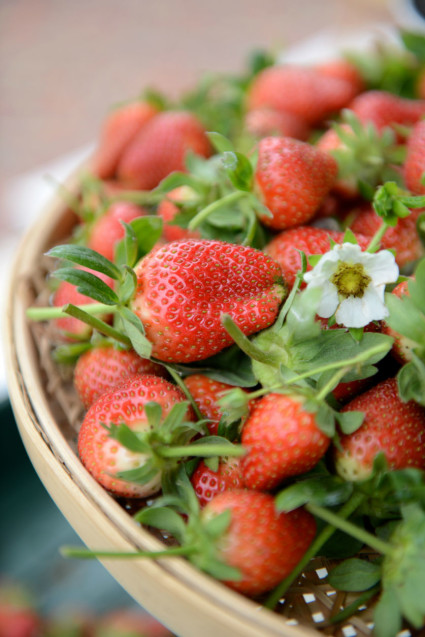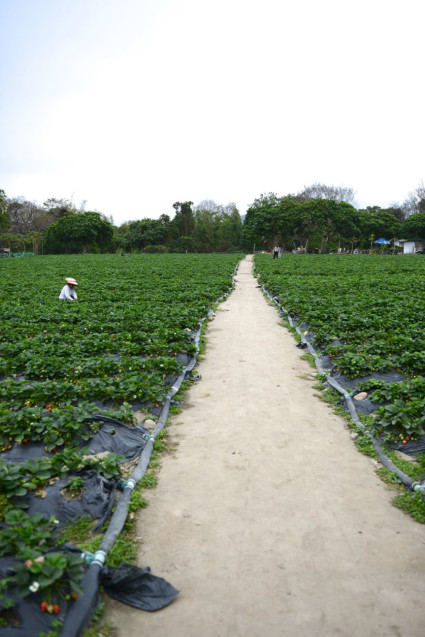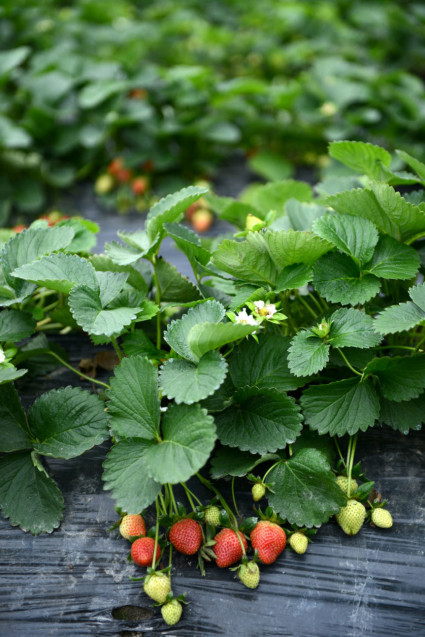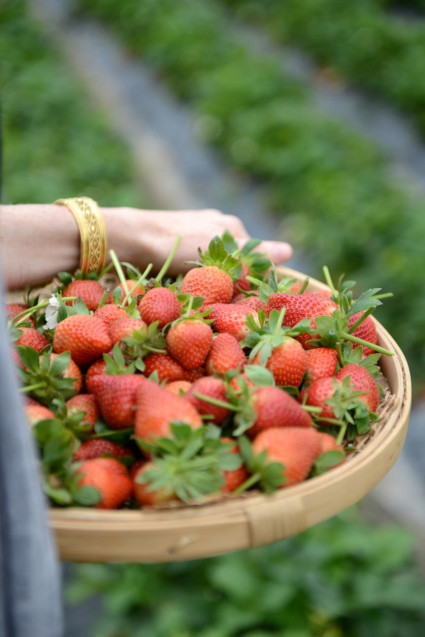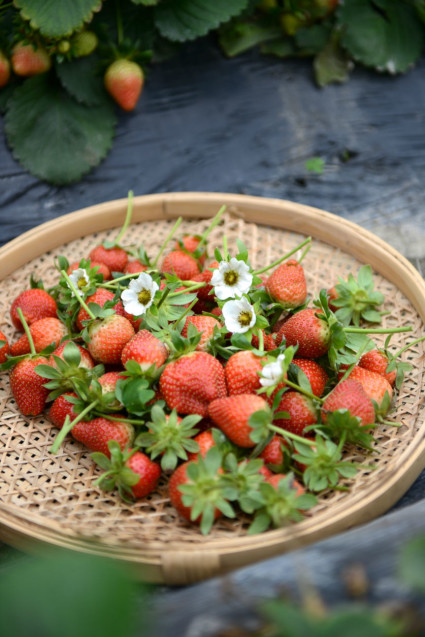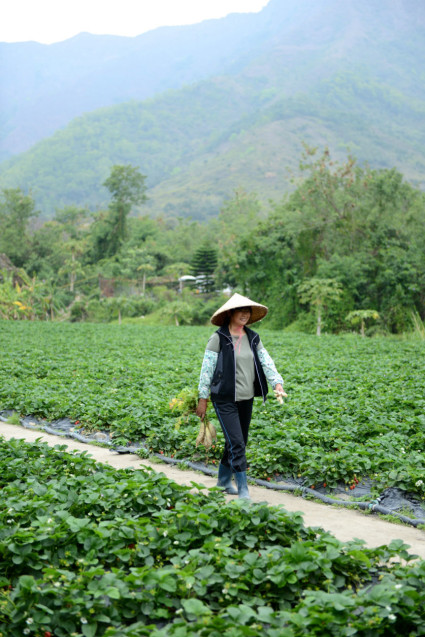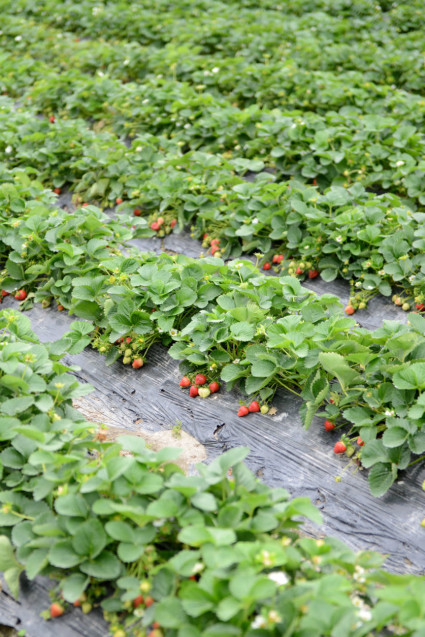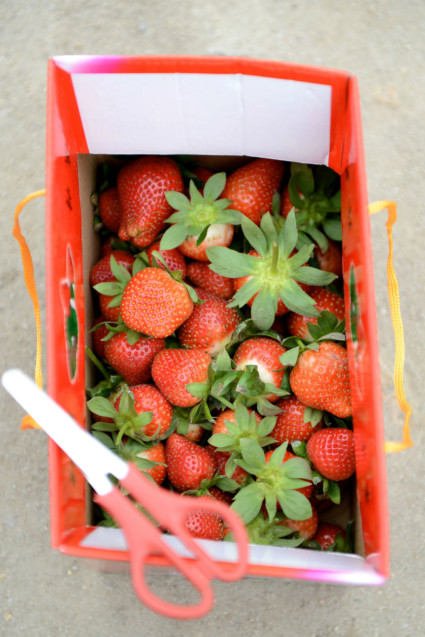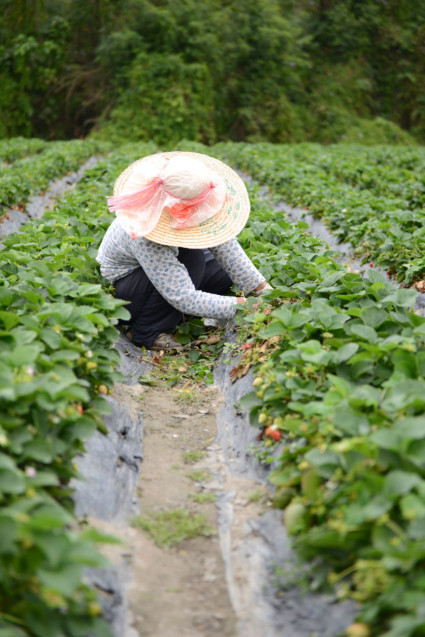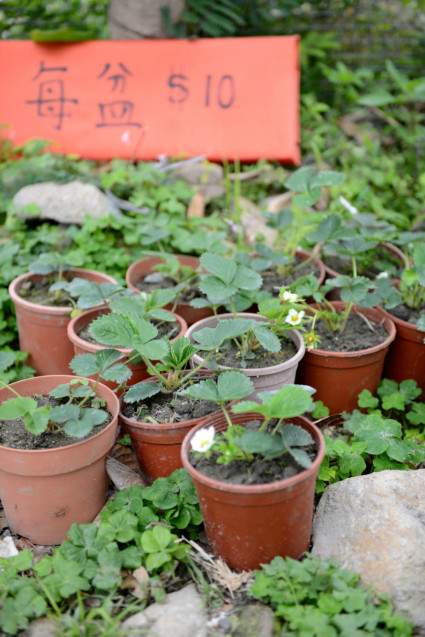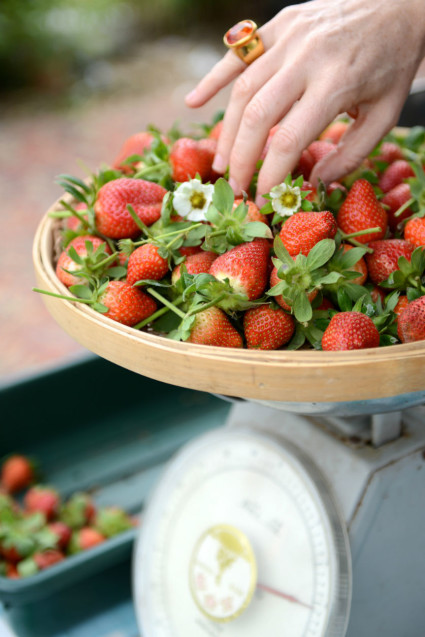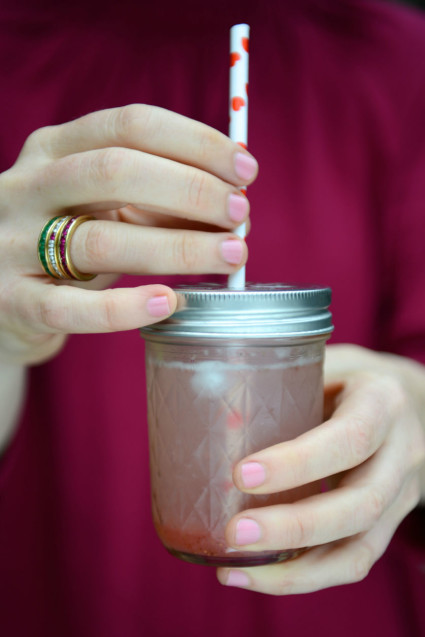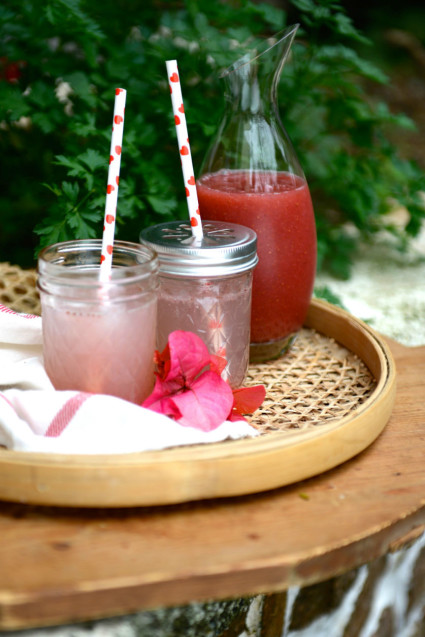 Strawberry, basil and black peppercorn cordial
Ingredients
550 g fresh strawberries, hulled and washed
1 cup organic raw sugar
1 cup water
1 teaspoon freshly ground black pepper
1/2 cup of fresh basil leaves roughly chopped
1 teaspoon pure vanilla essence (have a look at our home-made vanilla essence)
Sparkling mineral water to serve
Method
Blend strawberries in a Thermomix or food processor until well blended. In a small saucepan over medium heat combine sugar, black pepper, water and basil, keep stirring until all sugar is dissolved. Bring to the boil, then reduce to a simmer for at least 4 minutes. Remove from the heat and let it cool for at least 30 minutes. This will allow the basil and peppercorns to infuse. Strain the mixture and make sure you remove the basil leaves and black peppercorns, add it to the strawberry puree then add the vanilla essence and blend for 1 minute. Strain the mixture again through a fine sieve. Place in a glass bottle and keep it in the refrigerator. It will last at least three days. If you need reasonably priced glass bottles then I love Japan Home Centre for this sort of thing.
To serve, pour a little of the cordial into a glass and top up with sparkling mineral water.