Since I've been living in Hong Kong, friends have been coming and going: it's sometimes relocating to different districts of Hong Kong, and further afield to Australia, Britain, Europe or Indonesia. The result is an eclectic mix of constantly moving people who are familiar with airports. In celebration of a few returning and in support of those leaving, we got everyone together and arranged lunch.
The theme was based around recycling so the idea was to create an original space by transforming anything secondhand. The newspapers, which I took off flights, are easy to cut up and shape into flowers. It requires patience, but hand-dyeing strips of cotton, linen, silk and lace in pale hues and hanging and weaving over the table becomes a stunning canopy. Pom-poms are pretty when dipped in tea and strung up, and guests' names I stamped on rose-tea stained strips of canvas and the napkins were sourced from local hardware shops in Hong Kong.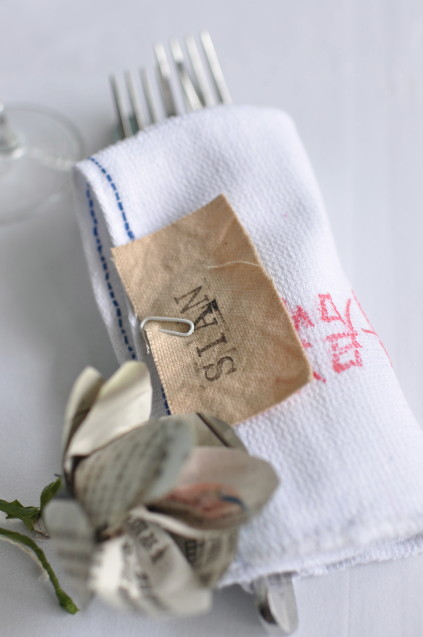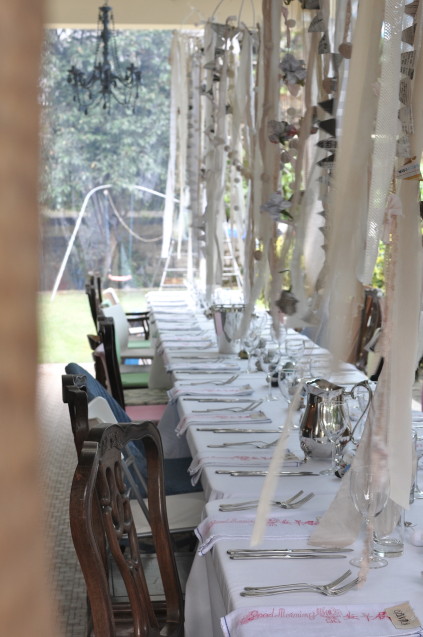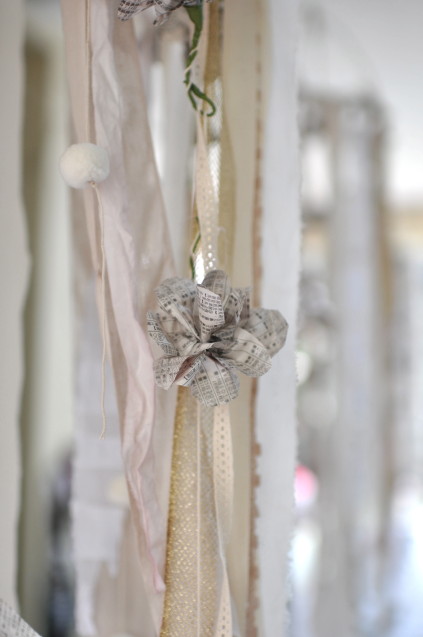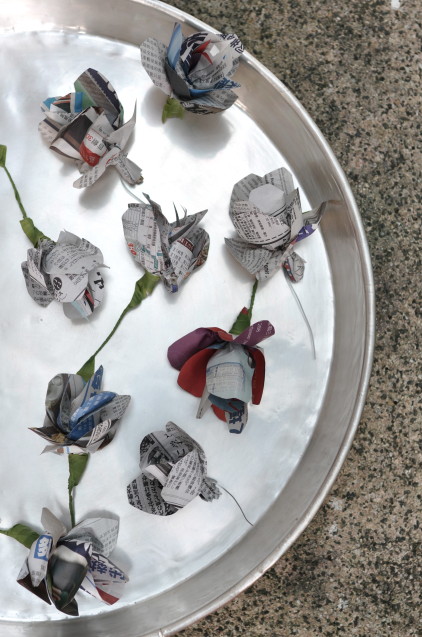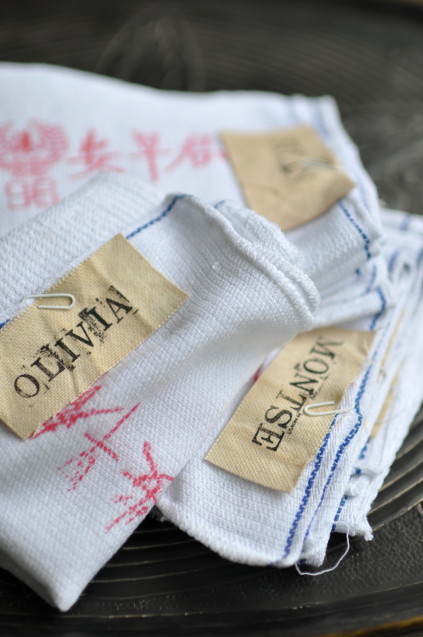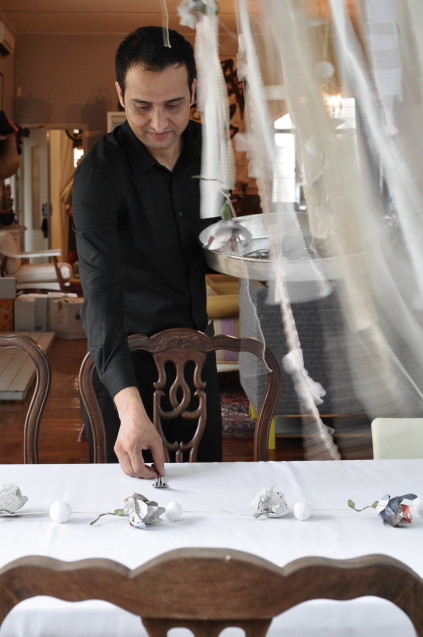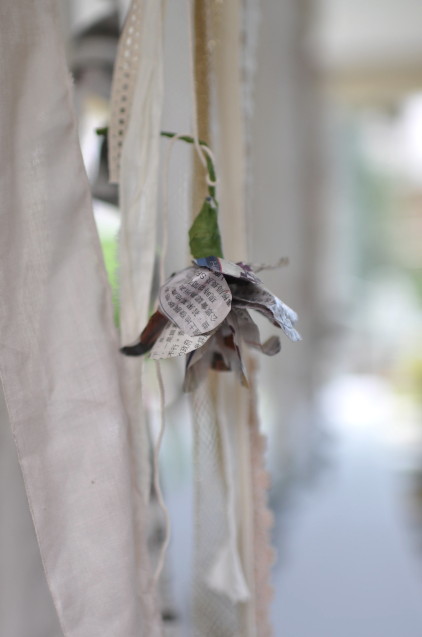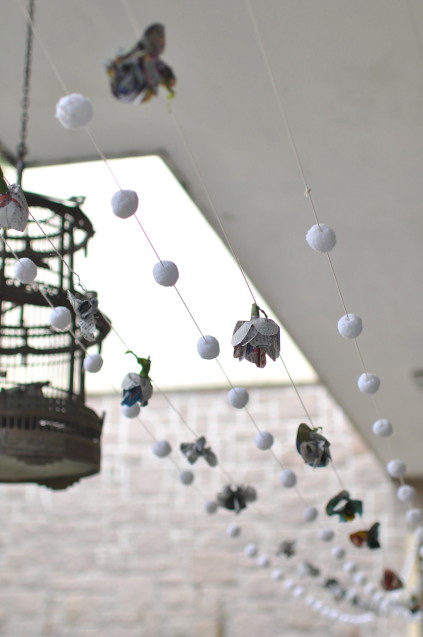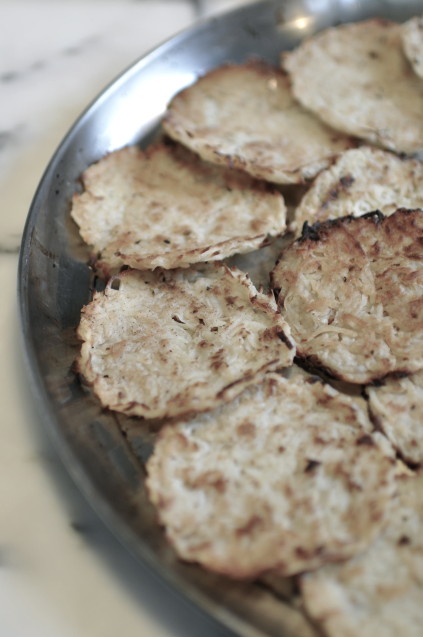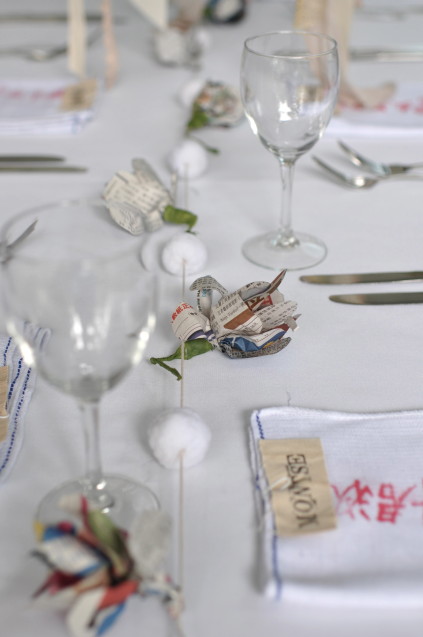 The food was from Third Floor Kitchen, www.thirdfloorkitchen.com. American-born chef Jennifer Smith, who runs her own restaurant boutique hotel in Morocco, Darroumana Hotel and South African-born chef Mia Camara, who grew up in a family where food and cooking were all-important, can specially figure menus for whatever your occasion might be. We went to managing director Phil Murphy for help with the finer details for the party. www.pyjamahk.com
One of the desserts was Chocolate Mousse Cake. Mia and Jennifer kindly passed on their recipe; see below.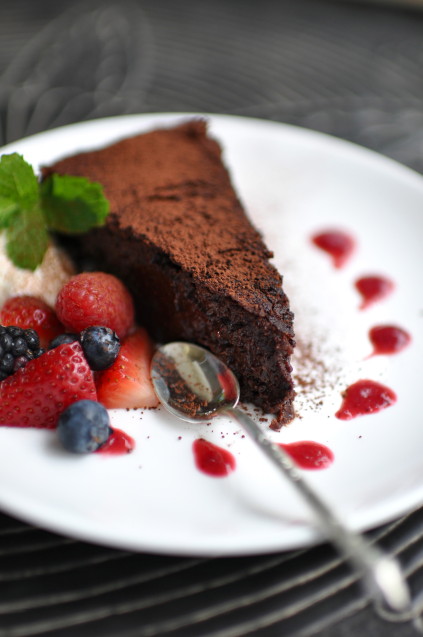 Chocolate and Cinnamon Mousse Cake by Third Floor Kitchen
Ingredients
360g butter
400g dark chocolate
150g bitter chocolate (85 percent cocoa minimum)
430g light brown sugar
90ml water
1 tbsp cinnamon ( you can also use ginger or cardamom)
7 eggs
salt (pinch)
Method
Preheat over to 170 degrees celcius. Line base and sides of 25cm springform pan with baking parchment.
Place butter and both chocolates in a large mixing bowl over a pan of gently boiling water (bottom of the bowl should not touch the water)
Meanwhile, put sugar and water in a small saucepan over medium heat and bring to a boil.
Pour the sugar syrup over the chocolate/butter and stir until smooth. Remove from heat.
Separate eggs, placing whites in a mixing bowl. Add yolks to the chocolate mixture. Stir in ground spice.
Add a pinch of salt to the egg whites and whisk them until they hold firm peaks.
Fold the egg whites into the chocolate mix and pour about 75 percent of the mixture into the springform pan and place in the oven for about 45 minutes, or until a skewer inserted comes out clean. Remove from oven and cool to room temperature.
Flatten the top of the cake with a spoon or palette knife and then pour the remaining batter on top and put back in the oven for 25-30 minutes. The top layer should be set but still a bit 'wet'.
Leave to cool completely before removing from the tin.