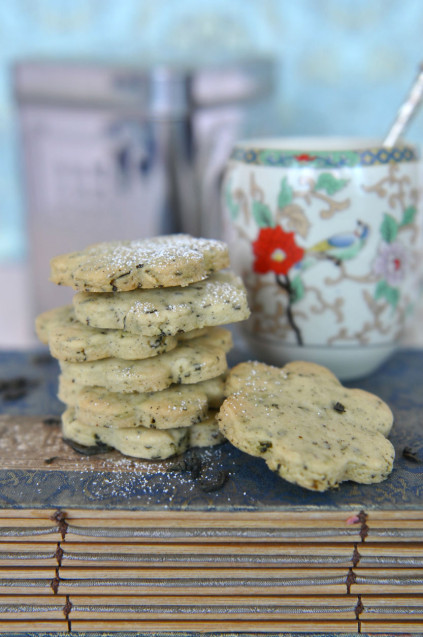 Jasmine Tea and Vanilla Flower Biscuits
2013-11-04 18:07:46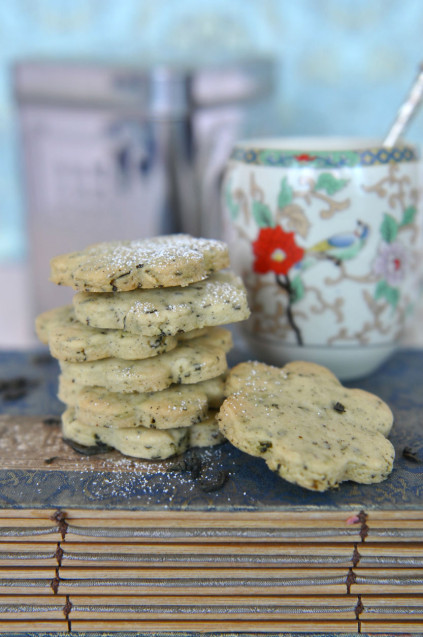 Ingredients
1 1/4 cup plain flour
1/4 cup icing sugar
2 Jasmine Tea bags (whole pure tea leaves), cut open and use contents.
1 Vanilla bean, split and seeds scraped
2 tbsp stylebriefhongkong's vanilla essence
100g unsalted butter, cubed and chilled
Instructions
Turn on the oven to 180 degrees celsius
Add the flour, butter, sugar and Jasmine tea leaves in the bowl of a food processor and pulse for about two minutes to combine and tea is pulverised.
Then add vanilla seeds and vanilla essence and pulse several times, until a dough forms.
Turn dough onto a very lightly floured surface, gather it together and kneed until it all comes together and a soft dough has formed, then roll it into a ball.
Wrap dough in cling film or wax paper and transfer to the fridge for at least 30 minutes to chill.
When ready to bake, line a baking sheet with baking paper.
Remove dough from fridge and roll out until about 1/2cm thick, using a cookie cutter to cut out shapes.
Transfer cookies to the prepared baking sheet, leaving 1/2 inch between each.
Bake for 12 minutes or until biscuits are just starting to brown.
Leave on the baking tray to cool for 5 minutes, then transfer to racks.
Notes
Dust with icing sugar.
stylebriefHongKong http://www.stylebriefhongkong.com/