Wanting to learn the craft of jewellery making? Head down to Hatton Studios. Jeweller Nathalie Melville, a graduate from Central Saint Martins, London, helps clients to create handmade pieces – she has worked for Tiffany, Follie Follie and Shanghai Tang, and has worked extensively on bespoke pieces for private clients, too. Her knowledge of precious metals and gems and attention to detail is amazing. Tables and tools are available to rent for those who spend more time and fall in love with honing their technique of the art form. The courses start at beginner's level and also include private tuition. Some students have carried on further and gone on to develop their own collections.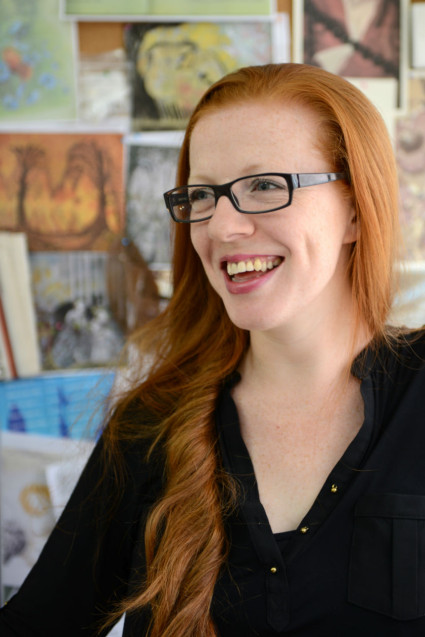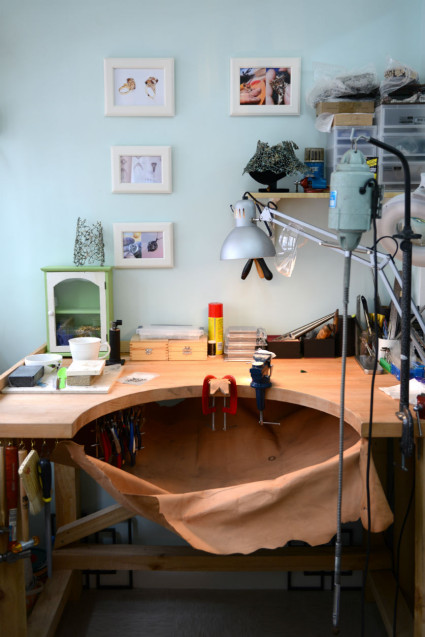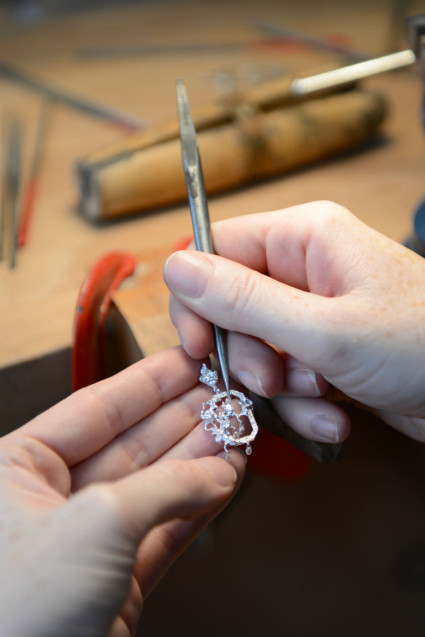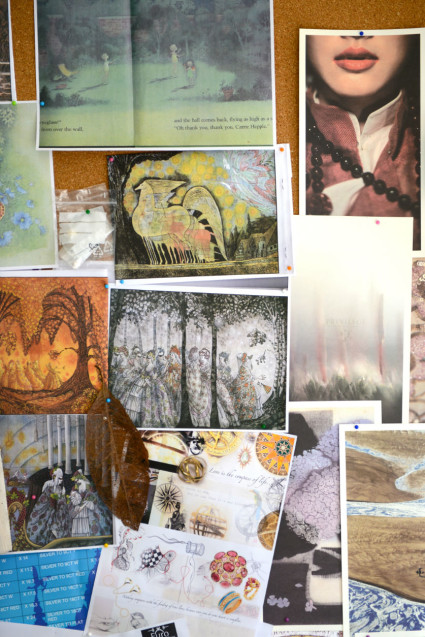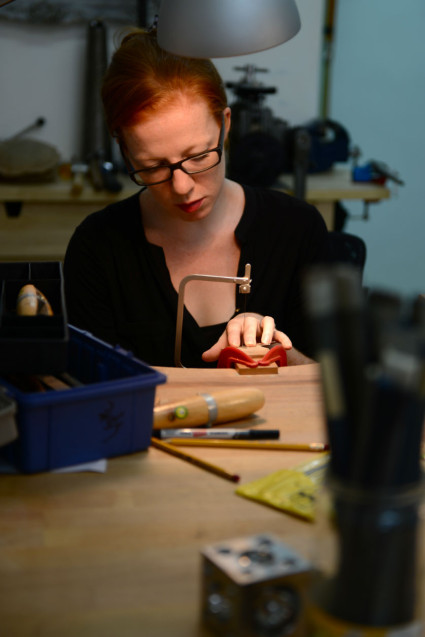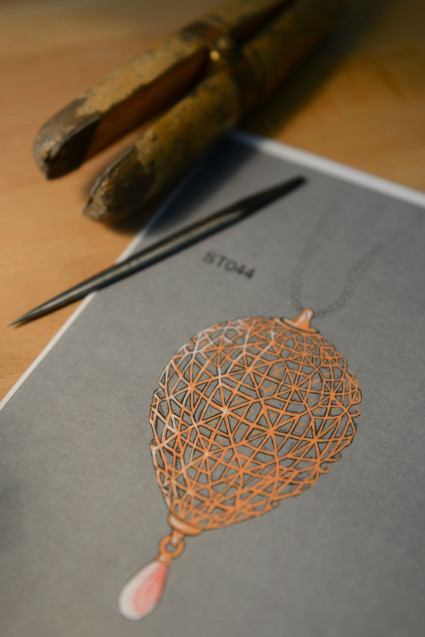 Why Hatton Studios?
Hatton Garden is London's famous jewellery quarter – and where I trained, rented my first bench as a professional and where a number of designer / makers I know still work. It really is a rabbit warren of independent craftsmen and design studios. In setting up Hatton studios I wanted to pay homage to where I started my career, as well as emulate the creative independence I flourished in, and which I feel is so under encouraged in Hong Kong.
Some of the things you might do in a day?
Days really do vary, depending on the projects I have on at any given time. If it is a teaching day I often work from home for a few hours in the morning, as I will be in the studio very late. If it is a design day I head in with my dogs, have breakfast in the studio with them and work on anything from private commissions designs to branded projects or my own Melville Fine Jewellery collections. The studio also has others designers who rent benches so there's normally some activity going on. Likewise clients sometimes drop in, or I will pop out to meet them.
Describe your style?
I am eternally boho, but I think that's just an excuse to wear comfortable clothes all the time. I also dyed my hair pink in my teens during a goth / 90s rock chic phase. The pink hair is long gone, but my inner rock chic does occasionally surface…
Can you name three of your best traits?
I'm so passionate about what I do. I love to share what information or support I can with artisans who come through Hatton Studios. I sense I can be a little too verbal, (especially when they have spent ten minutes with one foot out of the door), but I do love to encourage new talent. Supportiveness aside I would have to say strength is a trait that every artist has to posses, otherwise you get crushed very easily. As the last of the three it would have to be creativity. As obvious as that is, if it wasn't one of my best traits I should find another job.
Who or what inspires you?
Luckily, for me, I'm easily inspired. From the mundane to the extraordinary as an artist I think you have to be open to inspiration coming from anywhere. On a day-to-day basis my students teach me so much. Their perseverance and pride in what they do is a joy to watch. My own personal inspirations are artists who have conquered and embraced a darkness in themselves. I am having a current love affair with the illustrations of Errol Le Cain – my mood board is plastered with his work.
Which achievement are you most proud of?
Creatively I am proud of every piece of work I complete – equally. However, I would say my proudest achievement was embracing the move to Hong Kong. I had never lived anywhere apart from London prior to moving to Hong Kong in 2010. Although I had travelled I had never called anywhere else home. I have a very close-knit family – which includes my closest friends – and had never had to create a new life for myself before coming to Hong Kong. There was part of me that was terrified I wouldn't know how to. Having my husband with me obviously made it easier but I remember landing and thinking, 'If you don't make it for yourself no one else will'. As such I threw myself in the deep end and have loved every minute…
What is your all time favourite place to visit?
My perfect time and place is a morning coffee in the grounds of Kenwood House, (just off Hampstead Heath in north London), watching the dog walkers and their muddy canine companions meandering past. That to me is complete heaven. The Gili Islands in Indonesia a close (ish) second.
What are you currently reading?
My husband would laugh at this, as I am pretty lazy about reading – mainly because I am always doing something else. As such I am addicted to audio books, which I love listening to, be it whilst walking the dogs or working in the studio. Agatha Christie's Poirot and the Chronicles of Narnia are reliable favourites (like comfy slippers), but I am also currently listening to The Hunger Games trilogy.
What are you listening to?
As above. When not listening audio books I have very varied music tastes. For general studio use and during classes I have playlists with artists like Zee Avi and Adele. My own playlist has anything from the Three Tenors and Swan Lake to Glee and Guns N' Roses.
One of the meals you love most?
My mum's lentils with slow roast pork and apple / horseradish sauce – hands down. I don't eat much meat but she gets organic from a local butcher and cooks it every time we stay.
Your favourite store?
I love independent stores, or those with a unique vibe. The Timothy Oulton store in Hong Kong is gorgeous, (for furniture and beautiful bags). I dream of our apartment looking like their store one day. Ame Gallery is a must see for incredible art jewellery and Polkadot Boutique is great for beautiful dresses.
Do you have a pet?
In case some of the other answers didn't fully express my enthusiasm I am a total dog lover, We have two rescue dogs from Hong Kong Dog Rescue, who often come to work with me.