Scottish-born Catherine Taylor opened Grange Interiors in One Island South, Aberdeen, in May 2013; to tap into the incredible charm and talent of designers and creatives who come mainly from Europe and the United Kingdom. Everything at Grange is hand-picked by Catherine and she has the amazing knack for finding true artisans that are not yet in Hong Kong while also sourcing some pretty beautiful antique lights, silverware and linens. The wallpapers and fabrics by Timorous Beasties are incredible and can change any apartments feel. French ceramacist Fabienne Tassi's hand-thrown white pieces are to die-for: clean, simple and well-priced. If you want help with interiors, or advice on pillows, fabrics or wall-coverings, Catherine is great for this. This area is getting better for eateries so once you've visited Catherine's store pop into Percy's inside the Lane Crawford store, or if vegetarian is more your thing head to MUM for lunch, their set-lunches are delicious.
What made you start Grange Interiors? I had an urge to own my own business, my Mum and Dad had their own business, so it was how I grew up. It also gives me more flexibility with a family. I came across some quirky independent designers from the UK that I used when I refurbished our 200 year old Georgian townhouse in Edinburgh and wanted to bring them to Hong Kong. I really admire their talent and many of their products still have an element made-by-hand.
Some of the things you might do in a day? It is like stirring a cooking pot… there is always a little bit of each area that needs attention. I will spend sometime in the shop meeting customers, then talk with designers/suppliers and place new orders, which often involves coming up with the most efficient shipping method. I am in awe of the designers, they are so talented and creative. I will also keep in contact with local magazines and let them know the new arrivals etc to feature.
Describe your style?
Classic with a twist, often a touch of something from our travels. I like symmetry and therefore enjoy the Georgian period. I also enjoy the Art Deco period and mixing styles, some vintage pieces with new.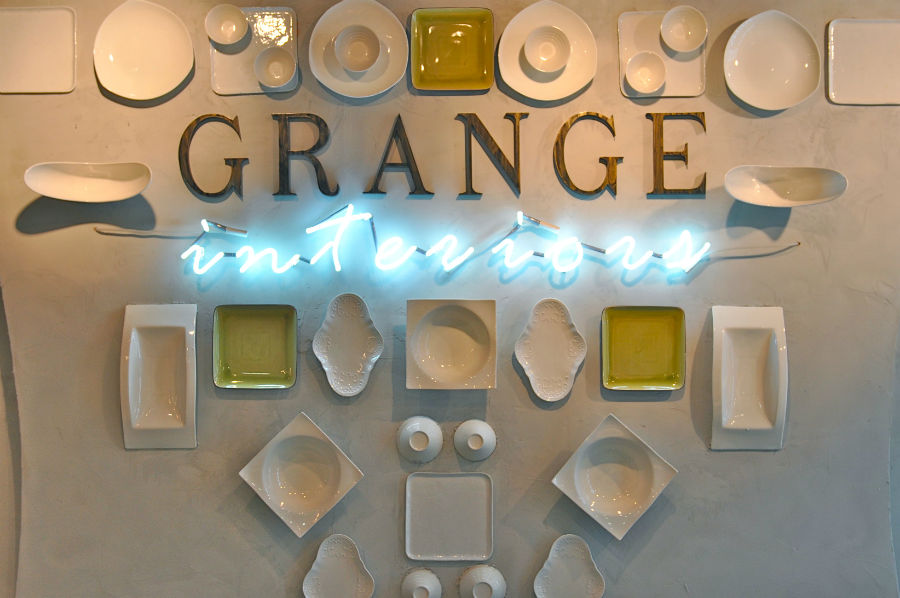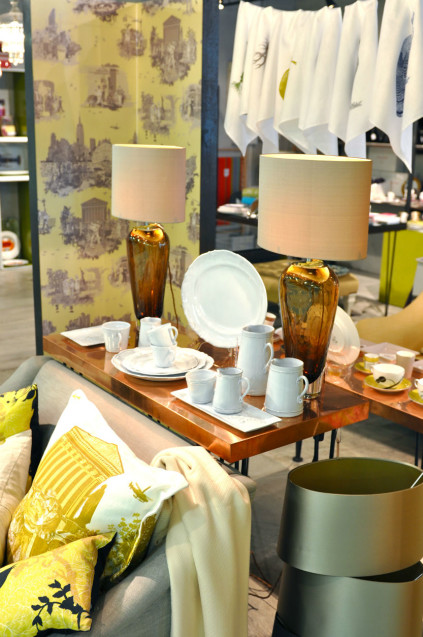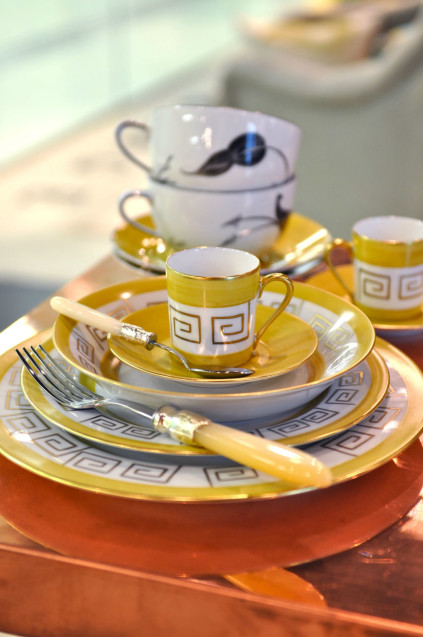 Can you name three of your best traits
Agreeable, I try to get on with everyone, conscientious ( a mix of perseverance and reliability) and fair.
Who or what inspires you?
Everyone around me, my family and friends?
What achievements are you most proud of?
My family.
What is your all-time favourite place to visit?
It depends on where I am living at the time. While I am in in Hong Kong, I love going home to Scotland to spend time with my family.
What are you currently reading?
The White Queen, I like historical novels with leading ladies.
One of the meals you love most?
Anything spicy… delicious
Your favourite store?
Any auction house, anywhere. Luckily that is my husband's favorite store too.
What is your best selling piece or pieces?
For everyday pieces, our French glassware which starts at HK$90 and the hand printed linens by Thornback & Peel from HK$150. For those special buys, our luxury cushions by Yastik, which are blasts of colour, and the Marie Daage hand painted Limoges porcelain.
How do people find Grange Interiors?
We are located on the third floor of One Island South, 2 Heung Yip Road, Wong Chuk Hang. Tel: +852 2110 4814. There is parking in the building. Our website is
www.grangeinteriors.com.hk
and we are also on
Facebook.