Recently my sister 'taught' me a new appreciation for home-made vanilla essence – it's without sugars or preservatives. And I have to say the end product looks so great it should be valued as a work of art plus it makes a wonderful gift, too. I don't know where she found the recipe but she told me her process:
Grab a glass jar with a good lid – great vintage ones are available here in Hong Kong, Central from Cat Street curios shops – or copy my sister and use a small bottle of vodka. Pour 200ml vodka into a clean glass jar and split three to four vanilla beans without cutting to the end and put into the jar. Store in a cool, dark place – give it a shake now and then so you keep infusing the vodka with the vanilla pods. In three- four months you will have perfect vanilla essence.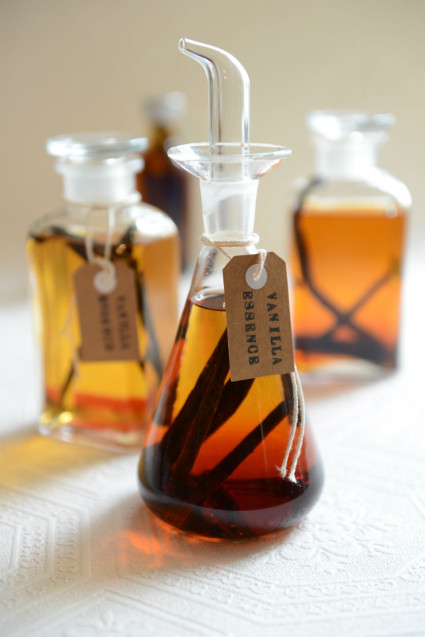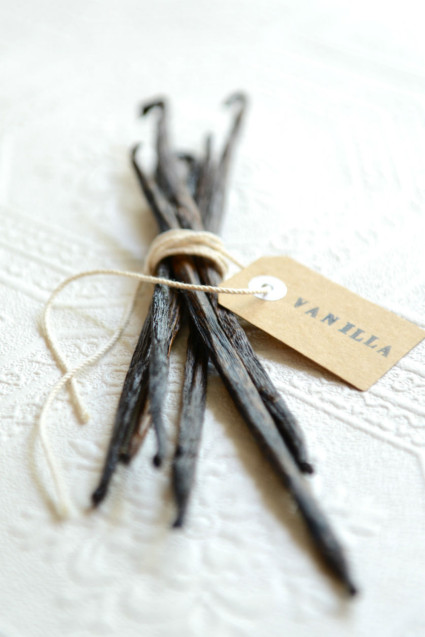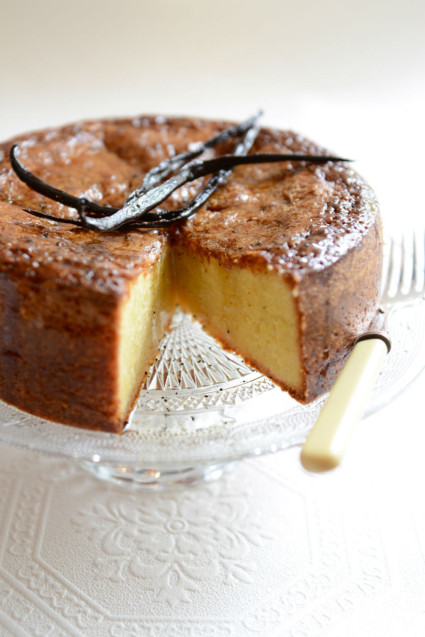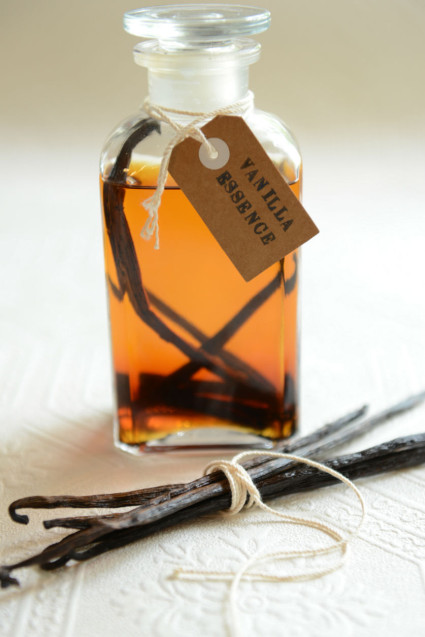 We used the vanilla essence in this dessert:
Vanilla Syrup Cake
Ingredients
180g butter, softened
1 cup castor sugar
4 eggs
200g almond meal
1/4 cup self raising flour
2 teaspoons homemade vanilla essence or vanilla extract
1/4 cup milk
Vanilla Syrup
3/4 cup raw sugar
1 cup water
2 vanilla beans, split and scraped
Method
Preheat oven to 180 degrees celsius . Place the softened butter and the castor sugar in a bowl and beat with electric beaters until light and creamy. Add eggs one at a time and beat well. Add the almond meal, flour and vanilla essence and mix until combined. Fold through the milk.
Pour the mixture into a greased cake tin and bake for 50 minutes or until cooked when tested with a skewer.
Remove the cake from the oven and allow to cool.
For the syrup, place the sugar, water and vanilla beans in a saucepan and stir until sugar has dissolved. Increase the heat and allow to boil for 8 minutes until slightly thickened. Allow to cool.
Pour 3/4 of the syrup over the cake and allow to soak in. Use the rest of the syrup when serving with marscapone.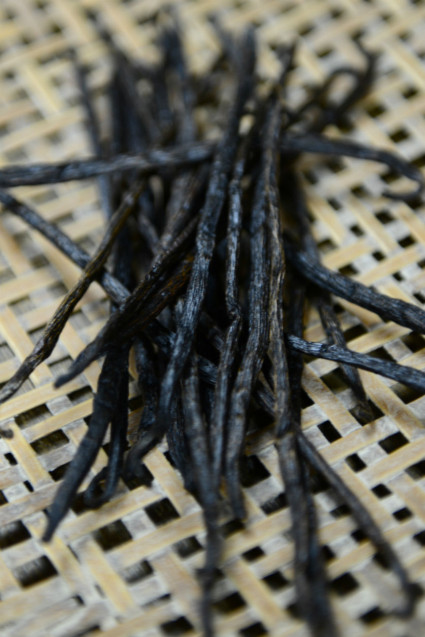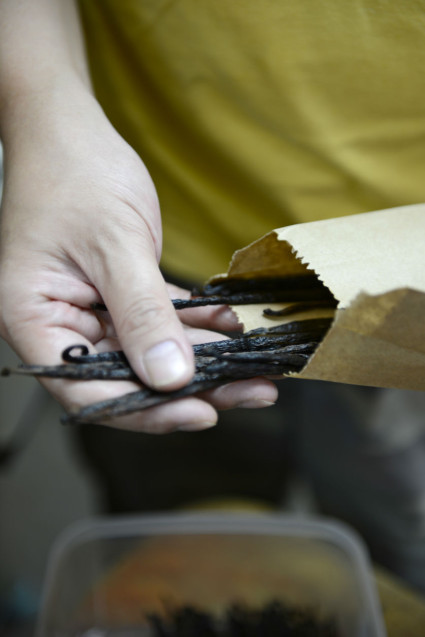 Finding vanilla beans is easy in Hong Kong. Head to 19 Tung St, Sheung Wan where you can buy well-priced pods and any other spice or herb imaginable. Pantry Magic, G/F 25 Lok Ku Road, Central. Tel: +852 2504 0688 has them in a glass jar on their counter. For Kowloon side – go to Baking Warehouse, Unit E, 4/F Lladro Centre, 72 Hoi Yuen Road, Kwun Tong, Kowloon. Tel: +852 2172 6916