Belinda got her love of freshly baked treats from her mother who always made biscuits and cakes. In my childhood, too, there were rarely packaged sweets. These biscuit moulds appeal to our love of freshly baked goodies. And Hong Kong is filled with such winning moulds for cooking in. Belinda used them to whip up a delicious biscuit with a cardamom twist (recipe below). Most of the wooden moulds were sourced from Shanghai Street in Yau Ma Tei.
Top two faves for baking goods are WoodWork Professor, G/F 335-339 Shanghai Street, Yaumatei, Kowloon, Tel: +852 2332 2443, www.woodwork-professor.com and New Chun Fat, 277 Shanghai Street, Yaumatei, Kowloon, Tel: +852 2388 5318.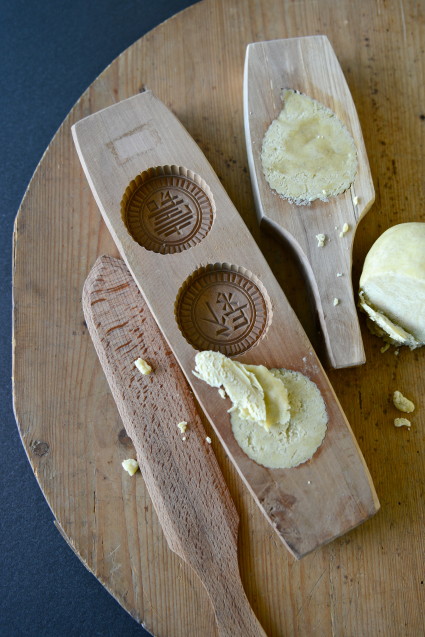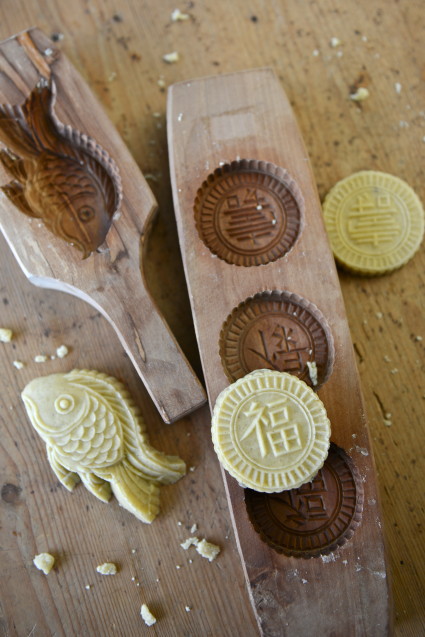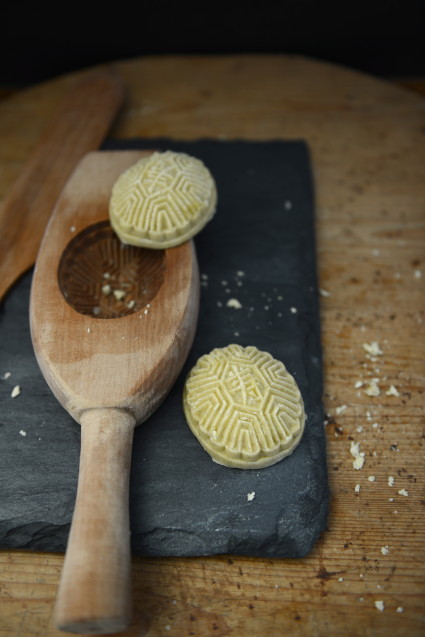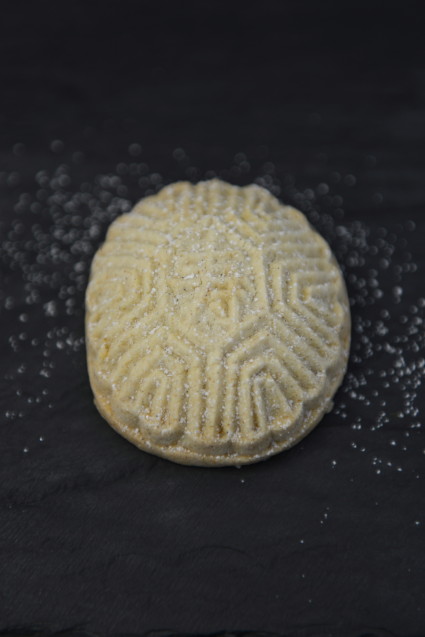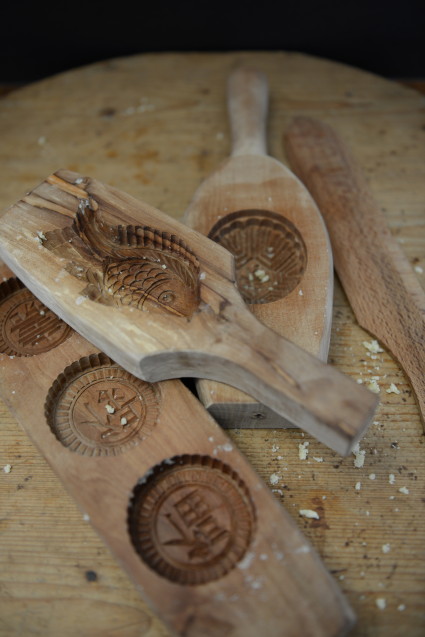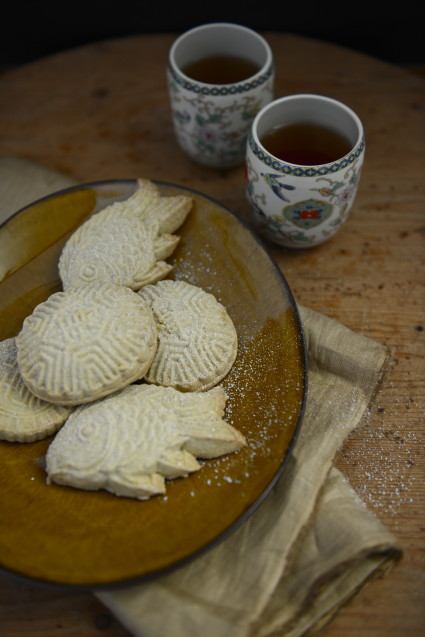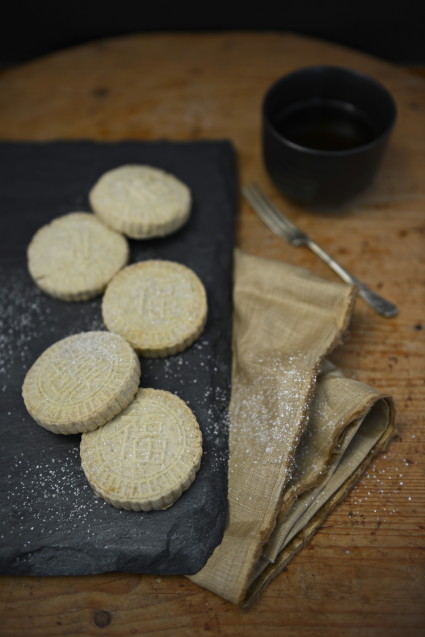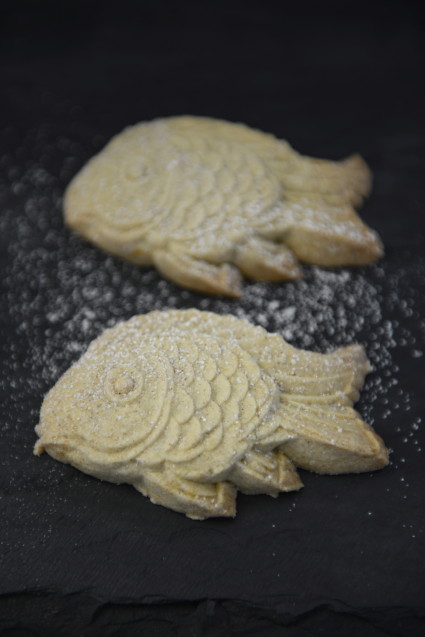 Biscuit with Spice
Ingredients
1 1/2 cups all-purpose flour
1/2 cup Icing sugar
130g unsalted butter, chilled and cubed
1 large egg yolk
2 tsp ground cardamom
Method
Preheat oven to 375 degrees celsius.
Place the flour, sugar and cardamom in a food processor. Pulse to mix. Add the butter and pulse until it resembles a course meal. Stir in the egg yolk and pulse again until the dough forms clumps and curds. Turn the dough out onto a work surface and very lightly knead just to incorporate dry ingredients. Wrap the biscuit dough in plastic cling-film and chill in the refrigerator for at least 2 hours (preferably overnight).
Prepare tin with baking paper.
Press small pieces of dough inside the biscuit mould (no need to grease or oil) and then pound the mould on the kitchen bench to release the mixture from the mould.
Place biscuits on the baking paper. Cover biscuits with a second piece of baking paper. Bake for 20 minutes. After 20 minutes, remove top sheet of paper and bake for another 5 minutes. Cool biscuits on a rack.