One of the most fun things about working for Hong Kong Tatler and Eve magazine was the many invitations to press events. They were exquisitely written by the most exacting and fluid hand. Now the focus is on the man behind these invitations. His name is Patrick Leung of Grafik Design Ltd, and he is the most amazing calligrapher – his portfolio of work includes jobs for Louis Vuitton, Loewe, Chanel and Bvlgari, to name just a few of the clients he has worked for. Discover your own inner calligrapher with Patrick in a one-on-one class – he will teach individuals or take a group class. If you've got an engagement, wedding or party invitations to organise, need we say more?
Why Grafik Design?
I grew up in the 80's with British music, from new wave, new romantic, futurism… Japan was my favourite band during my rebellious teenage years. One day, I found out that the Japan logotype was created with calligraphy on an ambient album cover 'Nightporter'. So I began my first calligraphy lesson in 1988. Then in 1997, Louis Vuitton gave me the first calligraphy project for their invitations. From then on my calligraphic career began to fly. Grafik is German which means graphic in English and a lot of the calligraphers I love are German.
Some of the things you might do in a day?
Practice
What are two things that are important to you?
I have a high standard in writing and appreciate the finer things in life
Which calligraphers do you admire?
Professor Hermann Zapf, Hermann Kilian and Friedrich Poppl they are all German.
Who or what inspires you?
Gottfried Pott, a German calligrapher really inspires me. I also love mixing instruments and materials to create East meets West.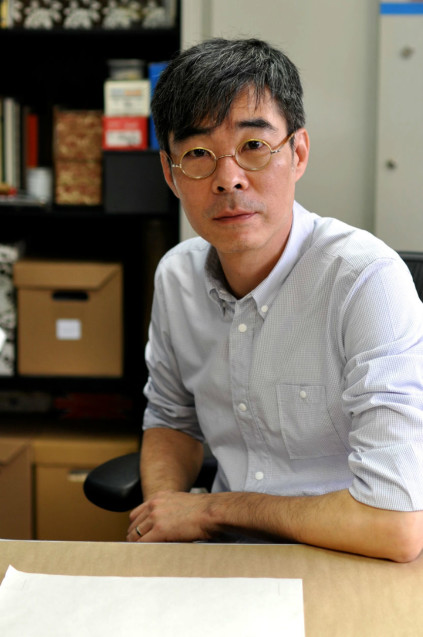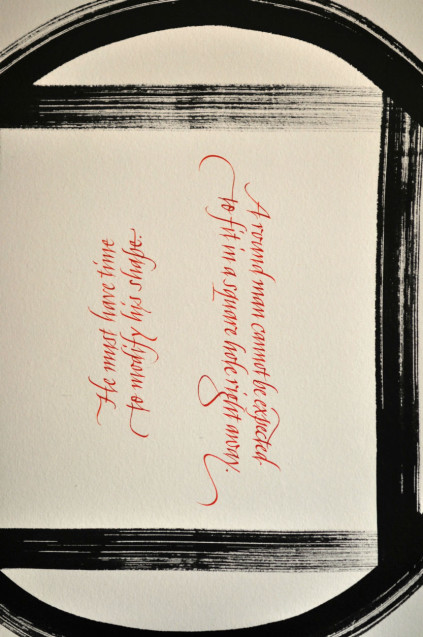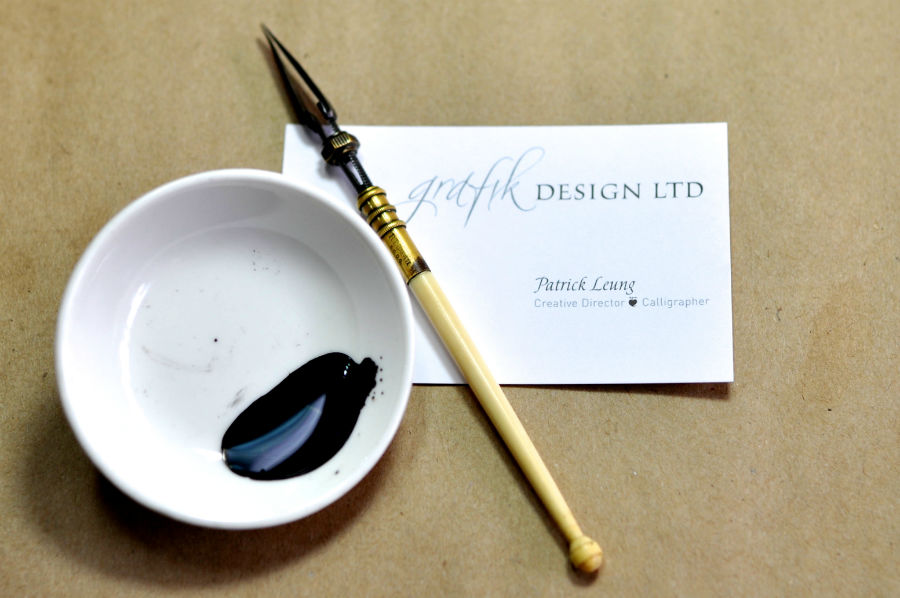 What achievements are you most proud of?
I am always challenging myself. I need to write a better piece than what I have done before as then the motivation can make me go forward. As the poet Paul Arden says, "It's not how GOOD you are it's how GOOD you want to be."
Favourite places to visit?
Trajan, Rome; even though I visited it last in 1995… I love it because I want to enhance my writings on the Roman capitals created in 100 A.D.
What are you currently reading?
Chinese and Western calligraphy books and The World Atlas of Wine.
What music are you listening to?
Japan, Spandau Ballet, Enya, David Bowie, David Byrne, Bryan Ferry, Pink Floyd, Dire Straits, Sting, Pat Metheny and so on…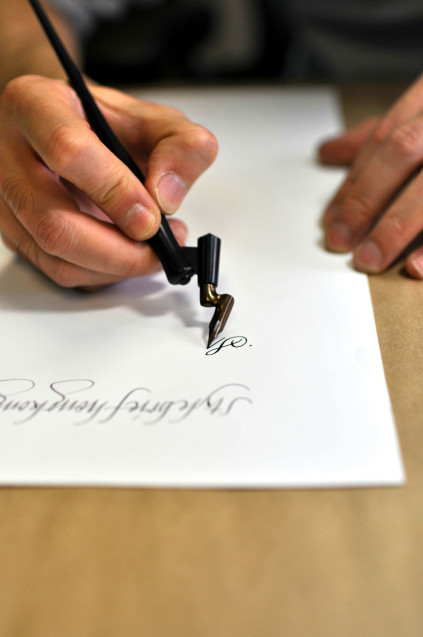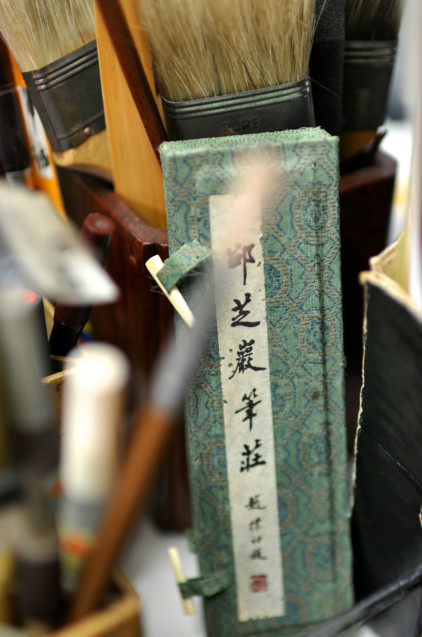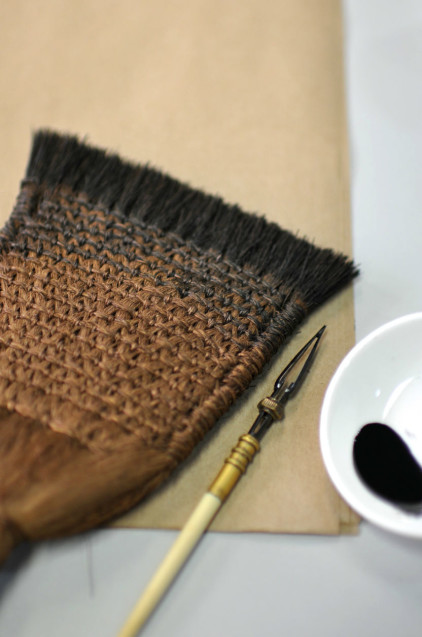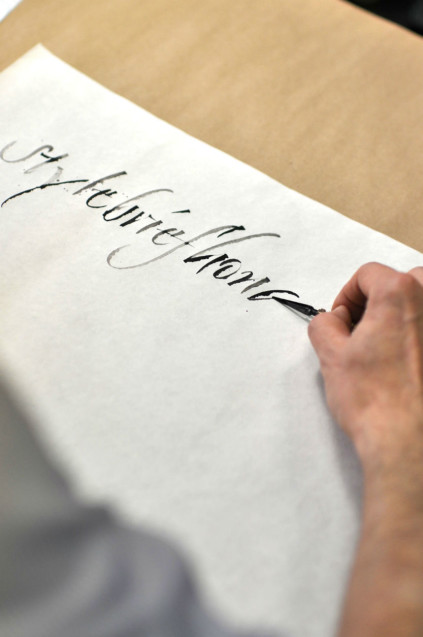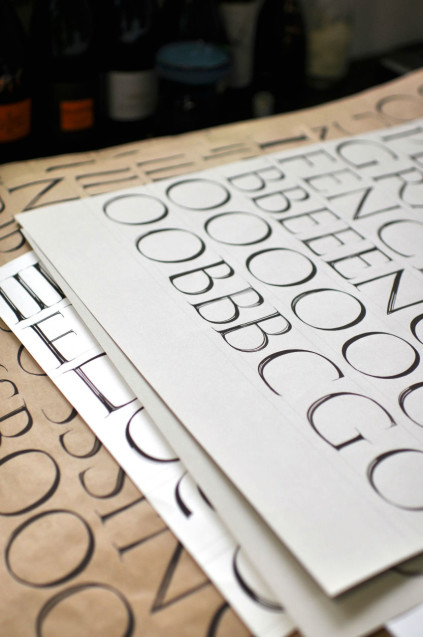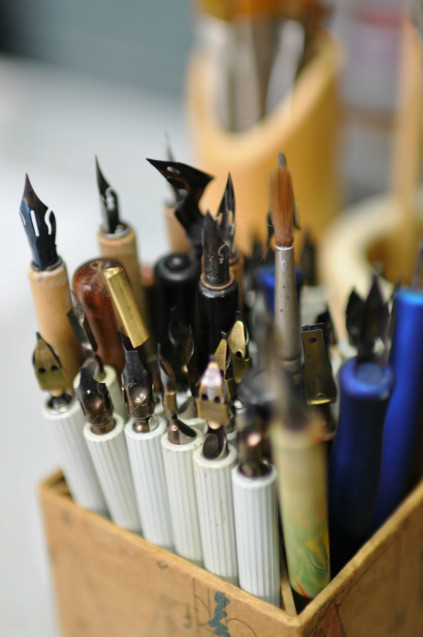 Favourite place for a meal in Hong Kong?
There are two restaurants I love the most and they are Otto e Mezzo Bombana and Catalunya.
Where do you buy your art supplies?
How do people find Grafik Design?
We are on the 17th Floor, Toi Shan Association Building, 167 -169 Hennessy Road, Wanchai. Tel: +852 2152 1019 or email patrick@grafikdesign.com.hk