Chances are you've heard about the latest trend for shibori dyeing centred on those rich indigo hues – a continuation of our current taste for hand-crafted original clothes and homewares. First and foremost shibori dyeing is the traditional Japanese version of tie-dyeing that dates back to the 8th century. The artform has recently been spotted earthily energising the latest collections from Stella McCartney and Proenza Shouler. So, if you think you would like to partake in a little shibori activity and learn this timeless technique from one of the experts, KPC Yarn and Stylebrief are hosting author and designer Cath Derksema of Prints Charming to Hong Kong in early November for some exclusive workshops at KPC Yarn Studio, Lai Chi Kok, and Mirth, Aberdeen. While in Hong Kong Cath will also take bookings for one extra class that will focus on the steps involved in her fascinating natural dyeing process which involves using leaves, tea, spices, bark and flowers. Places are limited so book fast! See below for workshop details and go to stylebriefbigcartel for booking: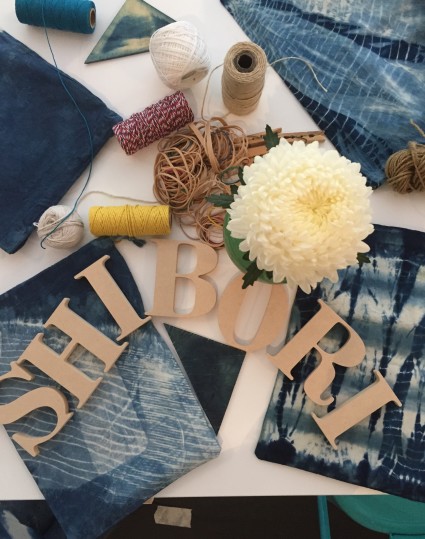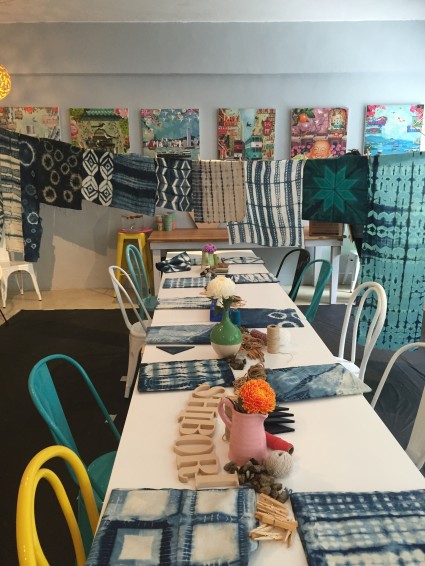 Shibori Workshop
This three-hour class run by Australian textile artist, author and designer Cath Derksema will focus on resist-dye techniques like tying and clamping and of course each student will leave with a wonderful over-sized shibori-dyed muslin scarf upon finishing. There will be napkins, silk scarves and pillow cases available to buy on the day, but participants are encouraged to bring along any of their own pieces for exploration. Cotton tea towels and pillow slips, white T-shirts and linen are the ultimate blank canvas, and shibori can also give another bohemian dimension to blue denim jeans or add an ingenious modern touch to white jackets and shirts, too.
This three-hour class with artist Cath Derksema will focus on the many facets involved in the natural dyeing process. There will be organic cotton and wool skeins provided from KPC Yarn, and all spices and plants will be locally sourced. Students are encouraged to bring along any item of clothing or linen from home that could use some reinvigoration. Places are limited so book fast!