Morrison Polkinghorne, of Passementeries, makers of the finest tassles, fringes, braids and cords, will be in Hong Kong on November 18, 2015, for one workshop only demonstrating and teaching the intricacies of his splendid hand-crafted ornamental decorative trimmings and tassels. The textile designer and authority of Asian antiques is a true artist who has single-handedly reinvigorated and driven the passementerie story into the 21st century. His work has involved collaborations with international designers for private and public spaces, restaurants, and his pieces have graced the rooms of iconic buildings including the National Gallery of Victoria as well as Sydney's Kirribilli House. Now based in Battambang, Cambodia, where Polkinghorne owns and runs the boutique hotel bric-a-brac with his partner chef and author Robert Carmack, the self-described 'tassel maker' has spent the past few years training and overseeing a talented team of local artisans who continue to help create the passementerie which is all hand-crafted from natural fibres or jute.
In this three-hour workshop at Mirth, Wong Chuk Hang, you will learn tassel making skills from the best in the biz, Morrison Polkinghorne of Passementeries, while using KPC's beautiful wool and cotton yarns. Polkinghorne will also pass on his knowledge of Japanese gift wrapping so all your future Christmas and birthday presents are guaranteed to look more beautiful and inspired.
There will be a glass of bubbles and refreshments provided for all guests taking part.
For more information or to book please visit stylebrief.bigcartel or call 9186 2094 for more information.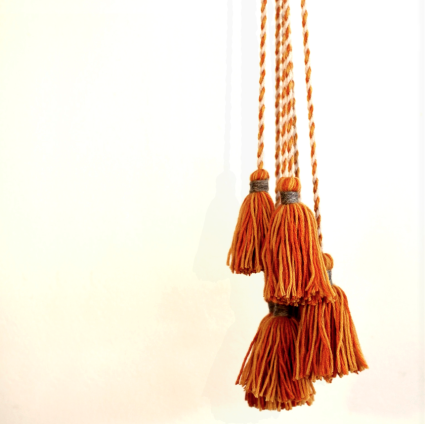 Tassel making and It's a Wrap Workshop:
Where: Mirth
The Mezzanine Floor
Yip Kan Street
Wong Chuk Hang
Hong Kong
Tel: +852 2553 9811
When: 18 November 2015
Time: 11 am – 2 pm
Cost: HK$680
Snacks and light refreshments will be provided.